A traveler should be happy, not perfect!
Guys are quite sorted and lucky when it comes to traveling. They can travel freely without any restrictions, and that too with a piece of limited luggage. Isn't it funny? But we girls have a lot to do when we think about traveling. Months before our travel, we have to think about the stuff we'll be packing. Now many of my female readers could relate to this, even the men can relate too! They would have experienced this while traveling with their wives, girlfriends, mothers, sisters, etc. Travel Accessories For Women to Carry In 2021
Many girls find it challenging when they start packing. If I talk about myself, I start to think about the stuff I'll be carrying from days before my travel date. From the stuff that I'll be carrying to making a space in the luggage for the shopping that would be done from the place where we go, we have to think a lot!
So, girls, do you think you tend to overpack your luggage most of the time you travel? Have you ever faced trouble closing your suitcase, or you often think that you needed another one? If yes, then I would say, 'don't do it!'. After reading my article, you will probably realize that you should re-pack your luggage while using my list. The best part about a hassle-free travel is 'no extra baggage'! India is a diverse country that is full of hills, deserts, mountains, beaches, jungles, and busy cities.
When we Indians plan to travel within our country, we find that it is a little daunting task. Hence, we need to pack our stuff according to the place we choose to travel to.
Travel Accessories For Women to Carry In 2021
Following are the items that are included in a girl's travel luggage by default:
Travel Wallet
Cash and cards
Phone Charger
Face Mask
Earphones
Bluetooth speaker
Sunglasses/glasses
Hat
Scarf
Flip-flops
Face Wipes
Sanitizer
Extra Power bank
Itinerary
Travel map
Essential Travel Kit
Clothes & Comfortable Shoes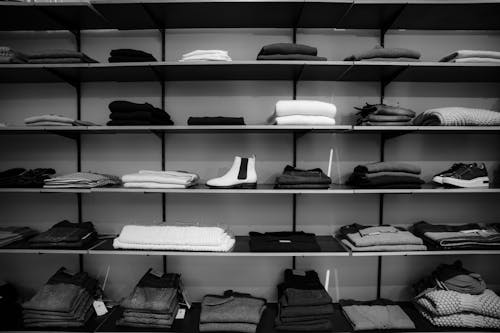 Which clothes should I pack and which should I leave? Which pair of footwear should be taken along? Sneakers of flat sandals or heels, what should I keep in my bag? These questions arise in every girl's mind, I can bet on this. Sometimes, we overpack the stuff which later on proves to be useless. Thus, to avoid putting on unnecessary clothes and several pairs of shoes/sandals, we can always pick the essentials. Choosing clothes and sandals/shoes that can be easily mixed-and-matched, is the accurate idea to avoid overpacking.
This also helps in the fashion sense as it avoids repetition. You can wear a new dress with new footwear every day. Carrying heels for a trip is not a very good idea. Just keep one pair of heels if in case you have planned to go out for dining or winning. For normal days of travel, keep flat sandals or low wedges, or sneakers.
Don't forget to throw in some fashionable attire if you're likely to go wining and dining. Be weather smart: if you're heading to a tropical destination, pack cool cottons rather than sticky synthetics. If you're off to a beach, take dresses, bathing suits, and flat sandals. If you're on a winter holiday, layer up and wear your bulky jacket during travel to save valuable suitcase space.
Buy Shoes For Traveling – Click Here
Charger & Power Bank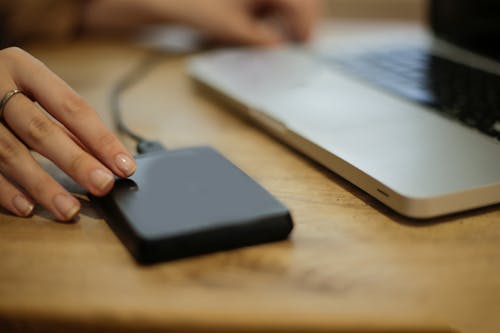 With this growing era, technology has become an essential part of our lives. A mobile charger or power bank is the most important thing that we need once we step out of our house. We cannot survive without a phone and a phone cannot survive without a charger. Girls would again agree here when I say that while on a trip, girls need the phone for clicking hundreds of pictures. Hence, it becomes essential to keep a mobile charger and a power bank along with us.
Even if we don't get a charging spot, we can always charge our phones with a power bank. As long as your phone is charged, your trip also remains charged and you can capture uncountable memories in your phone.
A Toiletries Bag That We Girls Love the Most
A girl's toiletries kit is like a secret weapon as it contains all the essential commodities that she's incomplete without. From makeup to hair essentials to the products essential for sanitization, a toiletry kit has it all. Also, this is quite an interesting part of our packing as we pack these items with all the excitement. So, make sure that your toiletry kit works best will all essentials in it. Following are the items that are to be kept in a toiletry kit:
Small Makeup Kit
Makeup remover
Face Mask (most important in this pandemic)
Sanitizer
Pepper Spray (important for girls' safety)
Hairbrush/Comb
Hairbands, clips, etc.
Hairdryer
Sanitary pads
Hand cream
Lip balm
Face wipes
Sunglasses
Sunscreen
Pocket-sized face wash, shower gel & moisturizer
Toothbrush and Toothpaste
Deodorant/Perfumes
Moisturizer
Also Read – Top 10 Safest Destination For Solo Female Travelers
First-Aid Kit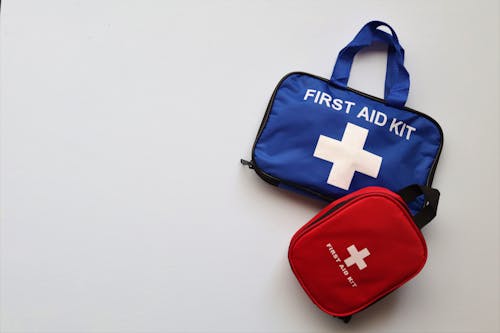 This is something that we must keep before packing any other stuff. Traveling is all about exploring new places and new adventures. As we go to a new place, we are not aware of the climate, surroundings, and other things. Hence, it becomes important to carry a first-aid kit in order to avoid any health or safety issues. Following is a list of things that can be kept in a first-aid kit:
Band-aid
Pocket scissors
Medical tape
Antiseptic liquid/tube
Tablets for loose motions and vomiting
Tablets for headache
Paracetamol
Pain killer spray/tube
Glucose supplement
Electrolytes
For Travel Insurance – Click Here
Travel Umbrella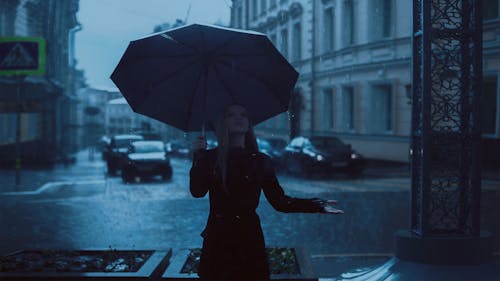 An umbrella is another essential that should be carried while traveling. Weather could be unpredictable at times and one might need an umbrella in case of drizzles or heavy rains. This happened to me when I was on a trip with my friends. None of us carried an umbrella and the city's weather changed in a single day as it started raining unexpectedly. Since we didn't have umbrellas, we had not option rather to roam in the car itself or to sit in our hotel room. Therefore, it is always a good idea to keep a mini umbrella with you in order to avoid heavy rains and scorching heat.
A Snack-Kit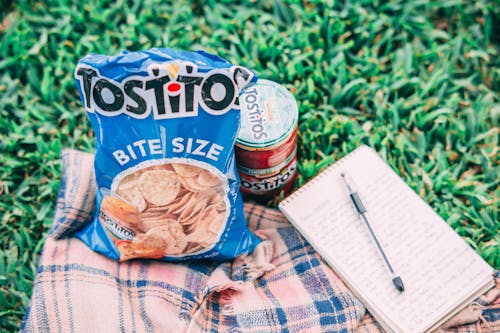 Are you a foodie? Well, whatever your answer would be, carrying some snacks along is always a good idea. So, when you are done with a packing, prepare this snack kit a night before leaving. You can put some food items that you would enjoy eating while you are on your trip. This is always a good idea as sometimes it becomes difficult to look for food and a place to sit and eat a proper meal. In that case, this snack kit proves to be life saver. This kit could include the following:
Some packets of chips
A mini bottle of cold drink
Some biscuits
Readymade Bhel (an Indian snack)
Chocolates
Pinni (a Punjabi sweet made up of Wheat Flour, Sooji, and Dry fruits)
Thepla (a Guajarati snack, kind of a spicy chapati)
Instant Noodles (can be consumed by just adding some hot water)
A water bottle
Also Read- 5 Different Types Of Coffee that you will find In India Only
An Extra Foldable Travel Bag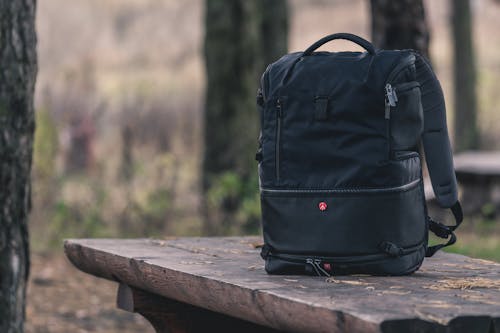 Girls would once again agree with me here when I say that another important aspect of traveling is Shopping! Many of you would be like, "Yayy I love shopping!". Just to share, I love both traveling and shopping. A combination of both is quite deadly for the brothers, husbands, boyfriends, and fathers who tend to travel with us. Every time I travel to some place, I make sure that I explore the local markets and buy some special items. I always enjoy buying stuff for my family and loved ones.
It is such a nice feeling. This cannot be expressed in words. So, keeping an extra bag to load the shopping stuff becomes important. After all, even we girls don't know what all we are going to buy when we step out of our hotel. So, girls, do not forget to keep an extra foldable bag in your suitcase. Be shopping ready, always.
Get Set Go!
Apart from all these, a camera that has a capacity to throw out instant photos can also be carried along. Some printed memories are always beautiful, aren't they? Such memories can be cherished till ages, no doubt. A mini blanket or a shawl to cover yourself in the car/train could also be a good idea.
Now you don't have to sit in that uncomfortable posture in order to maintain that sophistication. Isn't it relaxing? It is, indeed! Now, when you all know what all to carry, start planning for your next trip! Talking about myself, I am all set to plan a wonderful trip in the next month. With all the essentials, an amazing group of friends, and a perfect itinerary, I am set to escape to a place where I would enjoy with all my heart and make uncountable memories. So what are you waiting for, girls? Just get up and plan a trip now!
Girls do not wait for the Prince anymore. They just pack and travel the world!
Tell us Your Next Destination in Comment section 🙂