The pandemic did manage to spare a few countries around the world, and though most of them are countries you've probably never heard of in the far Oceania and Pacific Islands, now is a good to time to know/visit them! Some of the countries in this list closed borders at the right time and took the necessary precautions to flatten the curve, hence giving them the COVID free status as of today. If you're planning your next vacation, here are some countries you should consider.Top 18 COVID Free Countries – Safest Destinations To Travel Right Now
COVID-Free Countries (August 2020)
---
1. New Zealand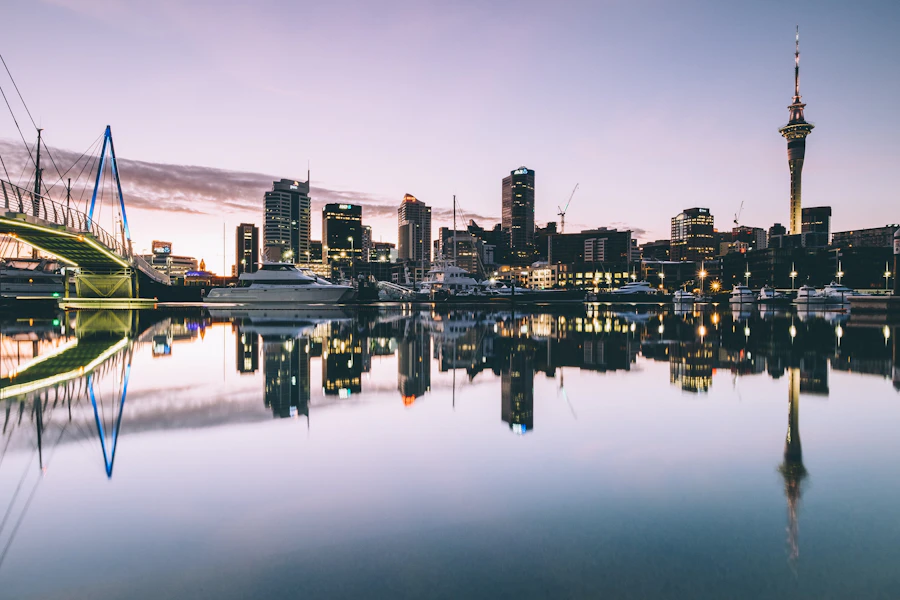 On June 8, New Zealand decalred that the last of its coronavirus patients recovered. While the Pacific island nation faced over 1500 corona patients and 22 deaths, a strict lockdown spanning nearly 7 weeks helped control its spread. On June 9th, all coronavirus related restrictions were lifted and since, no new cases have been reported.
Update: On August 11, 2020, authorities have found 4 coronavirus cases in an Auckland household from an unknown source, the first reported cases of local transmission in the country in 102 days. Traveling into Auckland will be banned unless people live there and are traveling home.
2. North Korea
North Korea was the first country to close its borders as soon as the first few cases trickled around the world. Being a neighbour of China, the country closed its border on January 21st and hasn't reopened since. Stringent measures have been set in place for those entering the country, even a 2-month quarantine.
3. Turkmenistan Turkmenistan, a country in Central Asia bordered by Kazakhstan, Uzbekistan, Tajikistan, Iran, and Afghanistan – all countries with reports of coronavirus infections. However, most of the land borders were closed early on, and in early February Turkmenistan cancelled many flights and all flights to and from China. The country also diverted all incoming international flights to Turkmenabat, the country's second-largest city where a special quarantine zone was created to check passengers for symptoms. There were rumours about the country masking its numbers and that Turkmenistan had allegedly "banned" the word Coronavirus (obviously not true), there is no evidence backing their claims.
4. Seychelles
Seychelles has a population of 97,096 and has reported just 11 cases of COVID-19 since the beginning, with a complete recovery and no deaths. Seychelles announced a temporary ban on cruise ships and a flight ban from China, South Korea, Italy and Iran around April 8. As of August 1, 2020 travellers from countries that are at low, or medium risk will be permitted to fly in to the island. Visitors are not allowed to stay in more than two places of accommodation for the first seven days and one can stay only at hotels and resorts approved by the Public Health Advisory.
5. Vatican City
While Vatican is close to Rome which was heavily impacted by the virus, as of June 6, 2020, Vatican was declared COVID free after all its 12 patients recovered. There has been no relapse of cases at the Holy See since. Top 18 COVID Free Countries – Safest Destinations To Travel Right Now
6. Saint Kitts and Nevis
The West Indies nation was declared COVID free on May 19, when all of its 15 confirmed cases recovered. Saint Kitts and Nevis has a population of just 52,441 and recorded its first cases on March 24. In order to contain the spread, the state closed its airports, schools and non-essential businesses, besides ordering a curfew and mandatory wearing of masks.
7. Fiji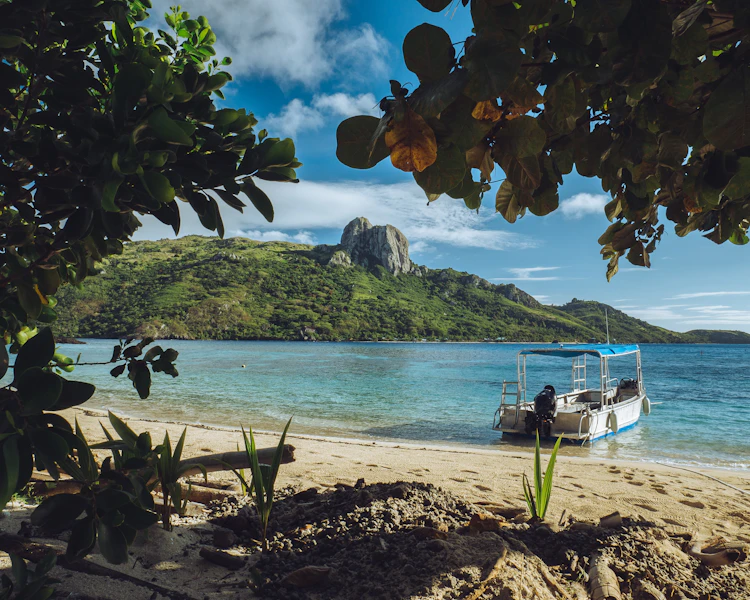 Fiji reported its first COVID case on March 19,2020. By April 20,2020 the country declared itself COVID free after all of its 18 cases recovered. Flights were banned from certain countries,a 15-day mandatory quarantine for people arriving and schools and non-essential businesses were closed for over a month.
8. Timor-Leste
Timor-Leste, or East Timor is a Southeast Asian nation situated north of the Timor Sea. As of May 15, 2020, Timor-Leste was declared COVID free. The country had imposed travel restrictions for non-nationals who had visited China as early as February 10. The first case in the island warranted school closures, public gatherings limited to 5 and all international arrivals to be quarantined for 14 days.
9. Solomon Islands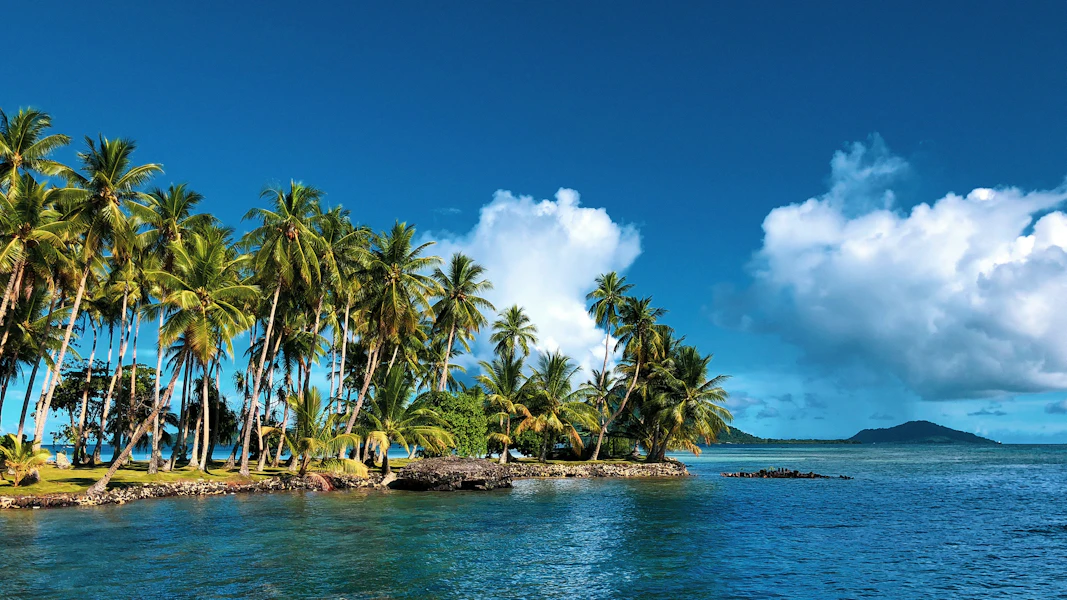 The Solomon Islands is amongst one of the least visited countries in the world and can be accessed only on flights from close countries like Australia, Papua New Guinea, and Vanuatu. Ever since coronavirus was declared a pandemic, like many Pacific Island countries, the Solomon Islands required a medical certificate to allow entry. Travellers who enter from infected countries required 14-day quarantine. No known cases have been reported here since the outbreak. Top 18 COVID Free Countries – Safest Destinations To Travel Right Now
10. Vanuatu, Oceania
Vanuatu has no reported cases since the outbreak, thanks to the strict policies implemented in February. Those travelling from infected countries were not permitted or had to undergo quarantine, and anyone arriving into the country had to provide a medical certificate.
11. Samoa, Oceania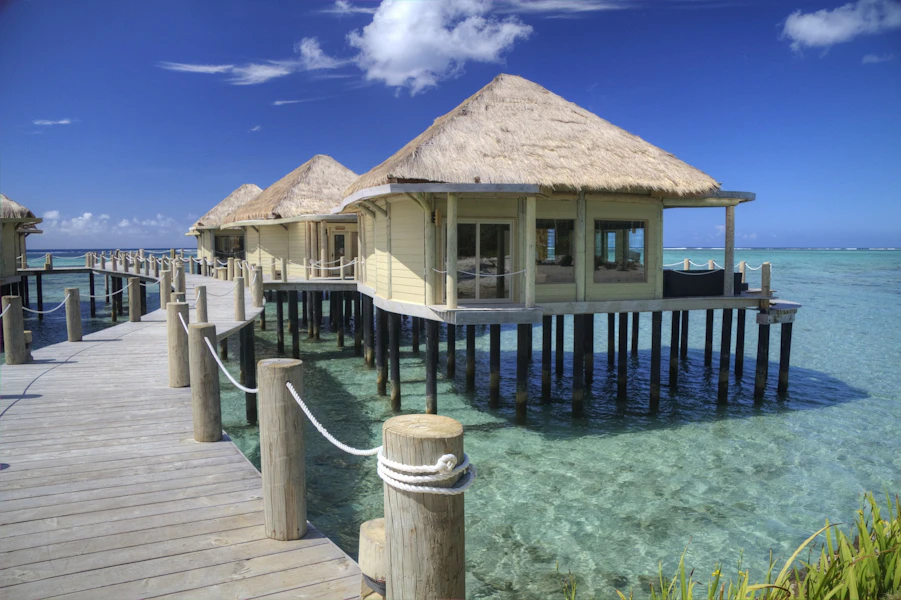 Samoa is an independent island nation of a little over two hundred thousand people, almost equidistant between Hawaii and New Zealand in the middle of the vast South Pacific Ocean. After only one suspected case, the Samoan Prime Minister Tuilaepa Sailele Malielegaoi declared a state of emergency on March 21, effectively closing the independent island nation's borders to the world and dramatically limiting the movement of the population. The country still under complete lockdown.
12. Kiribati, Oceania
Kiribati has had no confirmed cases of COVID-19 within its borders. Entry restrictions were announced for travelers to Kiribati originating from countries with ongoing local transmission of COVID-19 in early March. Kiribati medical officials have issued a travel advisory requiring travelers from countries with ongoing local transmission of novel coronavirus to spend at least 14 days in a country free of the virus before traveling to Kiribati, and to provide a medical clearance to confirm that they are virus-free.
13. Micronesia, Oceania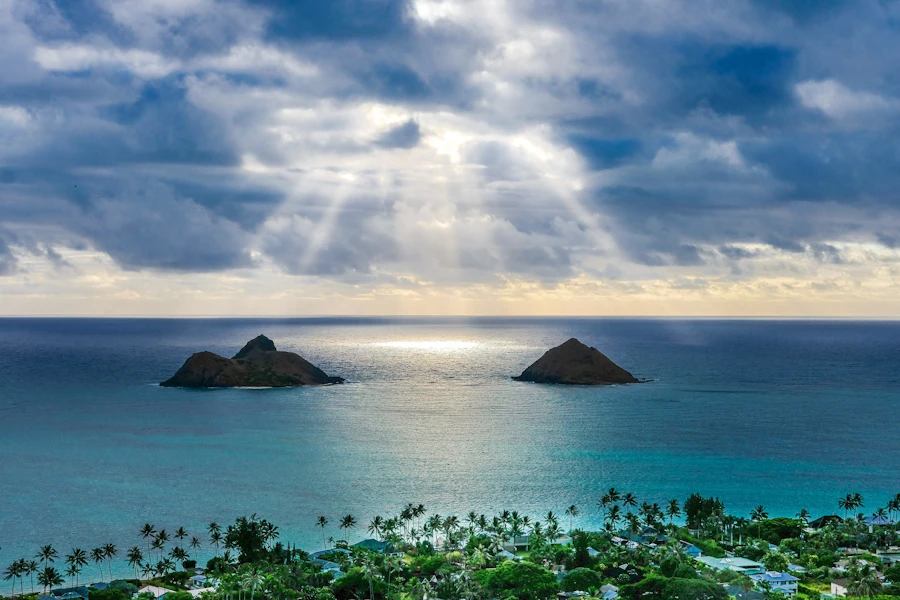 Micronesia, made up of the island states of Pohnpei, Kosrae, Chuuk and Yap banned entry to anyone (airline crew excluded) who has been in any country with a confirmed case of coronavirus as of February. No one who has been in China since January 2020 is allowed to enter Micronesia, quarantine or not. Micronesia has also banned its own citizens from traveling to affected countries, essentially sequestering itself from the rest of the world. All of these stringent measures in place, the island nation has managed to stay COVID free through the pandemic.
14. Tonga, Oceania
Tonga has been strict with travel rules since February, especially when the bordering island of Fiji first reported cases of coronavirus. Borders were sealed to foreigners. Tonga was on a complete lockdown since the end of March, until they started repatriation flights for Tongans in mid-July to get Tongans back from Fiji. The flight was limited to less than 60 people, all of who were put under strict quarantine at the same hotel in town. Top 18 COVID Free Countries – Safest Destinations To Travel Right Now
15. Marshall Islands, Oceania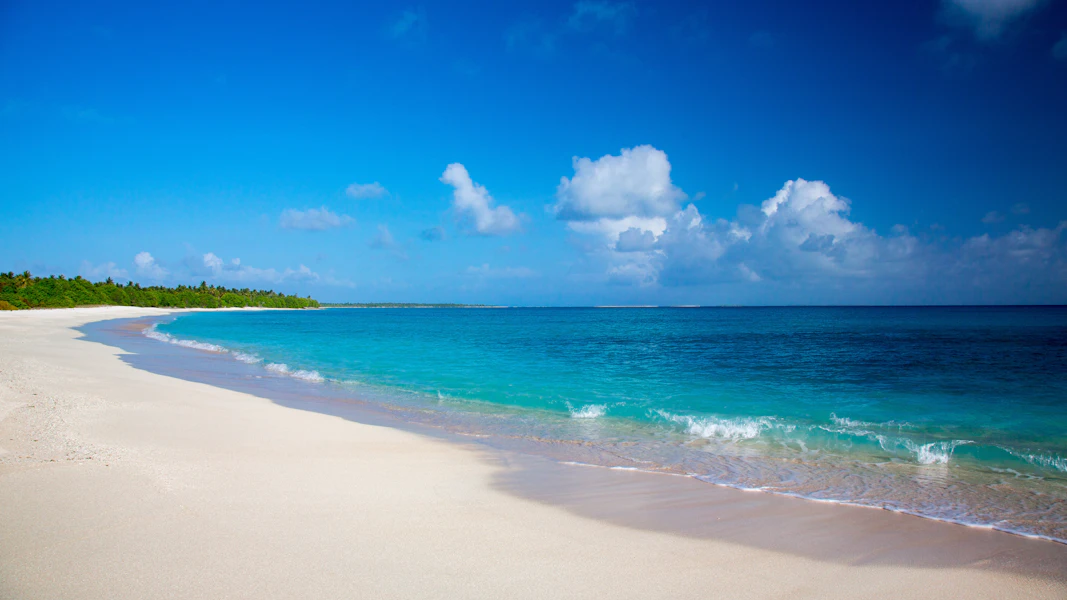 There is only a single international flight that lands in the Marshall islands and as of 21st March, this flight connection was ceased temporarily. The Marshallese government banned travelers from China early on. On 21st March, it was reported that the only international flight connection with the Marshall Islands ceased service temporarily for at least 3 weeks.
16. Palau, Oceania
Palau, one of a handful of countries globally with zero cases of coronavirus closed its borders on 22 March and ever since, the country has grappled with how to bring home its citizens, trapped abroad, particularly in the US, without importing the virus. There was previously one person under investigation for having coronavirus after having travelled from Guam, however, he tested negative. At the onset of the pandemic, the government beefed up health services, building in less than a week quarantine facilities, an isolation unit and a virus laboratory that completed its first 31 locally-administered tests on Tuesday, in a first for any Pacific nation.
17. Tuvalu, Oceania
Tuvalu often ranks among the least visited country in the world and sees fewer than 200 tourists per year. This is possibly why it remains COVID free and thankfully so as the country's population is no more than 11,807. 18. Nauru, Oceania
Nauru is a country so small that you can walk around it in one day and holds the record for being one of the least visited countries, alongside Tuvalu. It has managed to stay coronavirus-free since the beginning.
COVID Safe Countries to Visit in 2020
---
A study by the Deep Knowledge Group, a consortium of commercial and non-profit organisations reveals the safest countries in the post COVID world. The rankings were decided basis a total score of 752 points against all 130 parameters under categories of quarantine efficiency, healthcare readiness, risk management among others. Switzerland topped the list as the 'Safest Country to Travel' in the post COVID world while South Sudan finished at the bottom of the list of 200 countries.
It's interesting to note that in mid-April, Israel and Germany held the top two slots, while Switzerland ranked 11th.
The 250-page report is based on 500 data sources, including the World Health Organization (WHO), Johns Hopkins University, Worldometers and the United States' Centers for Disease Control and Prevention (CDC).
As of August 2020, here are the top 20 safest countries in the post-COVID world:
Switzerland
2. Germany
3. Israel
4. Singapore
5. Japan
6. Austria
7. China
8. Australia
9. New Zealand
10. South Korea
11. United Arab Emirates
12. Canada
13. Hong kong
14. Norway
15. Denmark
16. Taiwan
17. Saudi Arabia
18. Hungry
19. Netherlands
20. Vietnam Image Courtesy: Deep Knowledge Group
If you're looking to travel within Europe, here are the top 5 COVID safe destinations in Europe.
---
1. Georgia
No quarantine required
Georgia was one of the world's least-affected countries by coronavirus. The capital city of Tbilisi is an ideal destination for culture, gastronomy, diversity and architecture. The country has taken special efforts for safe tourism and there's no better time to visit this hidden gem.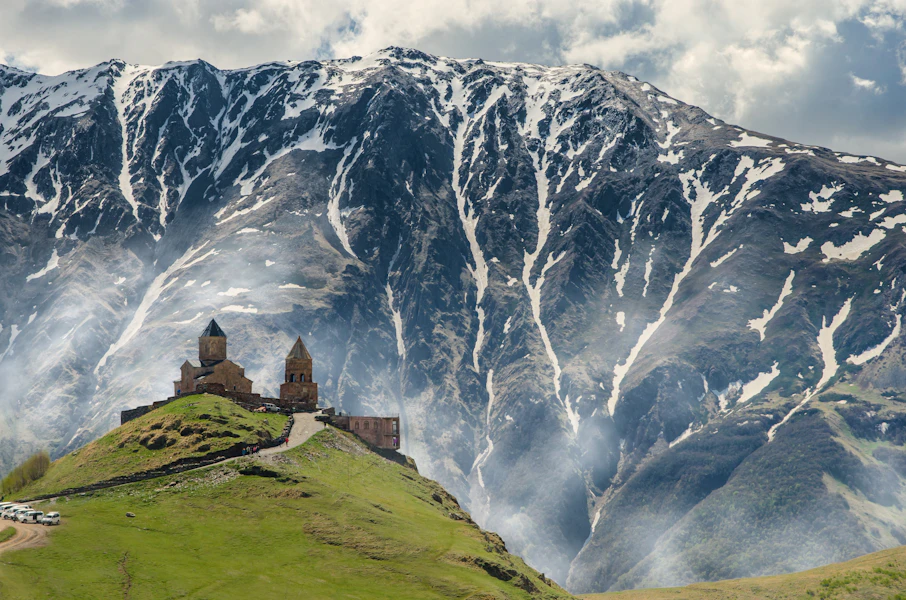 2. Austria
Health certificate required
Vienna in Austria is one of the most favoured travel destinations in the world and also boasts the best quality of life in Europe. From nature lovers to museum buffs, there's plenty to do in Vienna. Its Christmas markets are also ranked among the best in Europe, so you know where to head for a safe experience this December!
3. Croatia
No quarantine required
Croatia has been rather preserved by coronavirus with up to 20 times fewer infected people than in any other European country. It is well-equipped in healthcare and also has more hospital beds per inhabitant than most European countries. The handful of cases that cropped in the country were taken care of well and now it ranks high among the COVID safe countries in the world. The fact that it has a large selection of private villas, tourist apartments and is a melody of gastronomy, culture, nature and water sports is a cherry on top!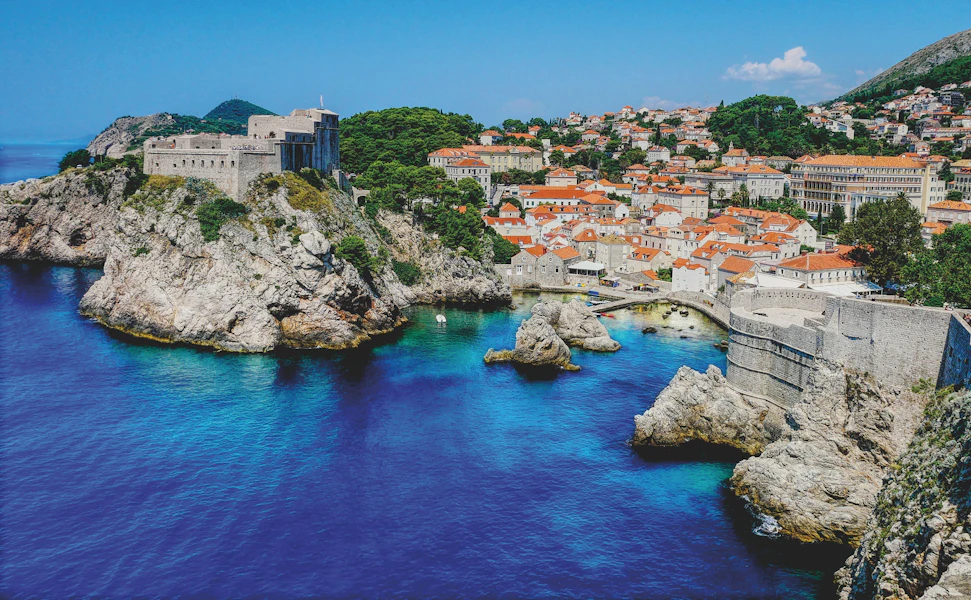 4. Portugal
No quarantine required
Certain regions in Portugal – Algarve, Lagos and the Alentejo are almost corona-free. From beaches framed by golden rugged cliffs and lapis lazuli waters, to traditional architecture and vibrant streets, the country is an exquisite getaway and not to mention COVID safe too.
5. Greece
Conditional quarantine policy
Greece is one of the least affected countries in Europe (up to 50 times less people infected than in the most affected European countries). The paradisiacal Greek island of Corfu is just the place for sun bathing and relaxing – not to mention it's completely COVID safe. However, except for tourists from certain countries, all others are required to go through quarantine.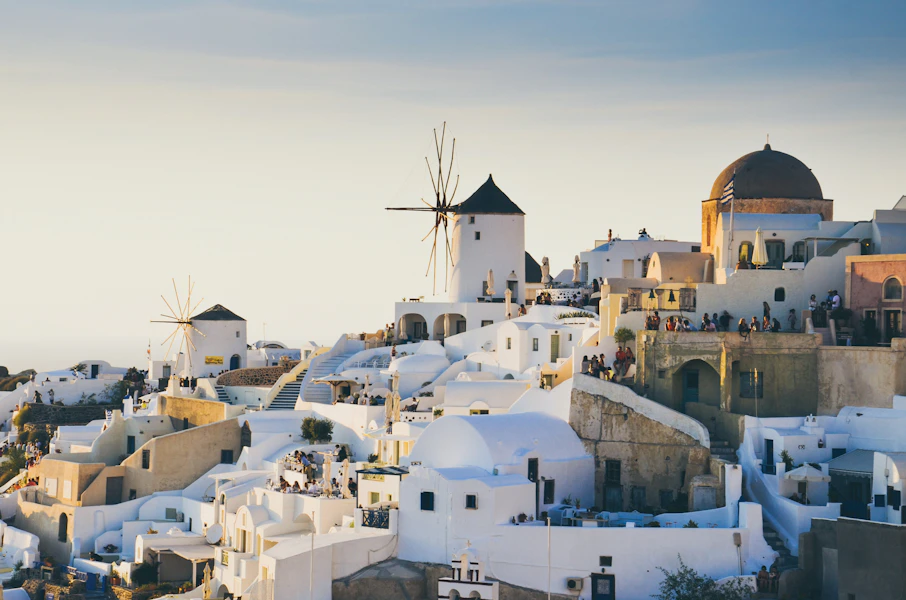 Top 20 COVID Free Countries – Safest Destinations To Travel Right Now
Like it? Pin it!
---
Top 18 COVID Free Countries – Safest Destinations To Travel Right NowTop 18 COVID Free Countries – Safest Destinations To Travel Right NowTop 18 COVID Free Countries – Safest Destinations To Travel Right NowTop 18 COVID Free Countries – Safest Destinations To Travel Right NowTop 18 COVID Free Countries – Safest Destinations To Travel Right NowTop 18 COVID Free Countries – Safest Destinations To Travel Right Now Top 18 COVID Free Countries – Safest Destinations To Travel Right Now