Traveling solo as woman is a unique opportunity to find out exactly who you are in completely new surroundings and without anyone around from your past to influence you. That can be a scary prospect, but the good news is there are plenty of places out there that can make you feel safe and welcome. And when in the right place, a solo trip — regardless of how long it is — has the power to benefit you for years or even a lifetime thereafter. Top 10 Safest Destinations for Solo Female Travelers
Here are the Top 10 safest destinations for solo female travelers!
1. New Zealand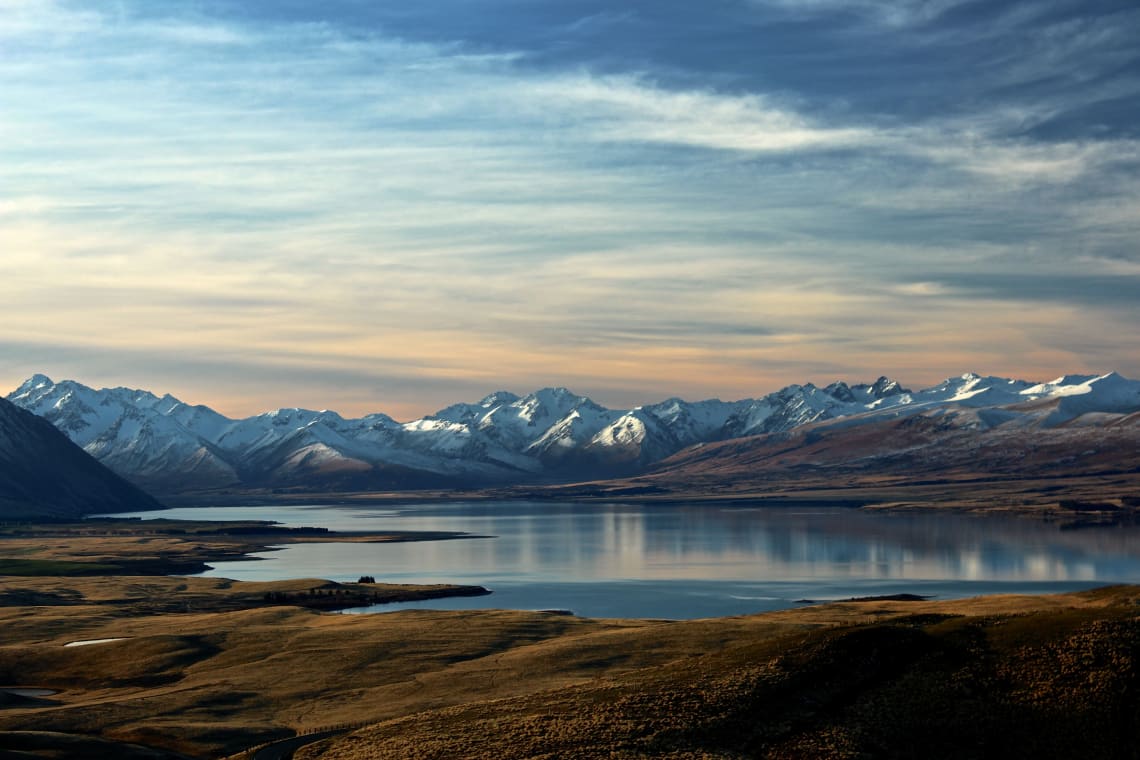 A country of otherworldly landscapes, New Zealand, or Middle Earth for Lord of the Rings fans, is the perfect destination for those who love adventure, sports, nature, or all of the above. This small country is made up of two main islands that boast extremely varied kinds of scenery. On the North Island, you'll find paradise beaches, active volcanoes, and colorful lakes. On the South Island, it's quite a different scene: snowy peaks, glaciers, and open ocean full of seals and whales.
Safety: New Zealand is considered the fourth safest country in the world to travel in, according to a survey by the Institute for Economics and Peace. Some reports consider New Zealand to be the safest country for women in the world! It's without a doubt one of the world's safest countries for solo female travelers, and safest countries to backpack!
2.Moab, Utah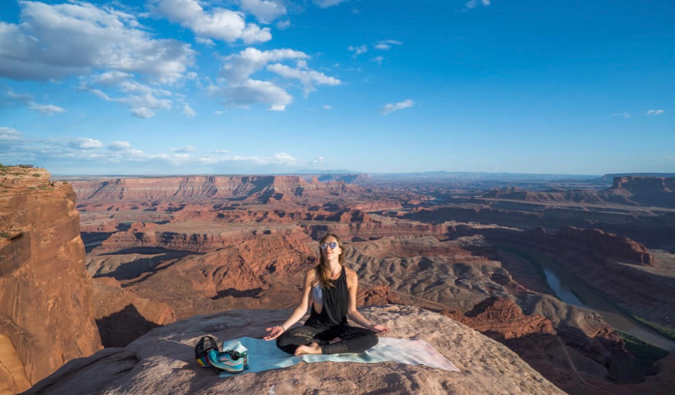 Moab is a mecca for outdoor enthusiasts. For those all about the camper van life, bouldering, hiking, and kayaking, Moab has it all going on. It's where you'll find Canyonlands and Arches National Parks as well as Dead Horse State Park. Basically, it's one of the most gorgeous areas on Earth with a high concentration of incredible rock formations and free campsites.
Why it's great for solo female travelers: I easily met people just by hanging around the free campsites, the coffee shops, and while watching the sunset over Dead Horse point during my solo American Southwest road trip. I tend to find that when a place attracts people because of a common shared interest, especially something outdoorsy, it tends to be social. Moab is a perfect example of that.
3. Maui, Hawaii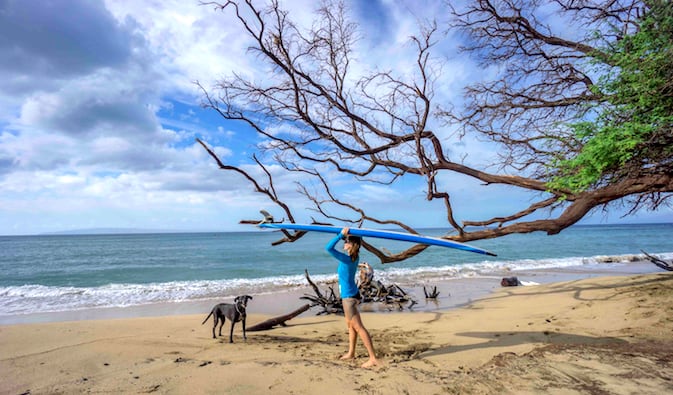 Maui isn't typically what comes to mind when most people think of a solo trip, but with all its activities — from surfing and hiking to driving the road to Hana and taking boating and snorkeling tours — it's actually a great place for those flying solo.Top 10 Safest Destinations for Solo Female Travelers
With its constantly changing microclimates, the beautiful island has pockets of sandy sunset beaches, sprawling resorts, quaint little camping spots, and hikes through the valley.
Why it's great for solo female travelers: The cool thing about Maui is that it feels like a different country than the States, what with the tropical weather and Hawaiian culture, but you don't need a passport, an RTW flight, or to learn a different language to enjoy it. Plus, there are female-focused activities — like the Maui Surfer Girls camp, designed specifically for solo female travelers who are looking for a supportive group of women to take up a new sport with. It's an experience that is both empowering and fun!
4. Uruguay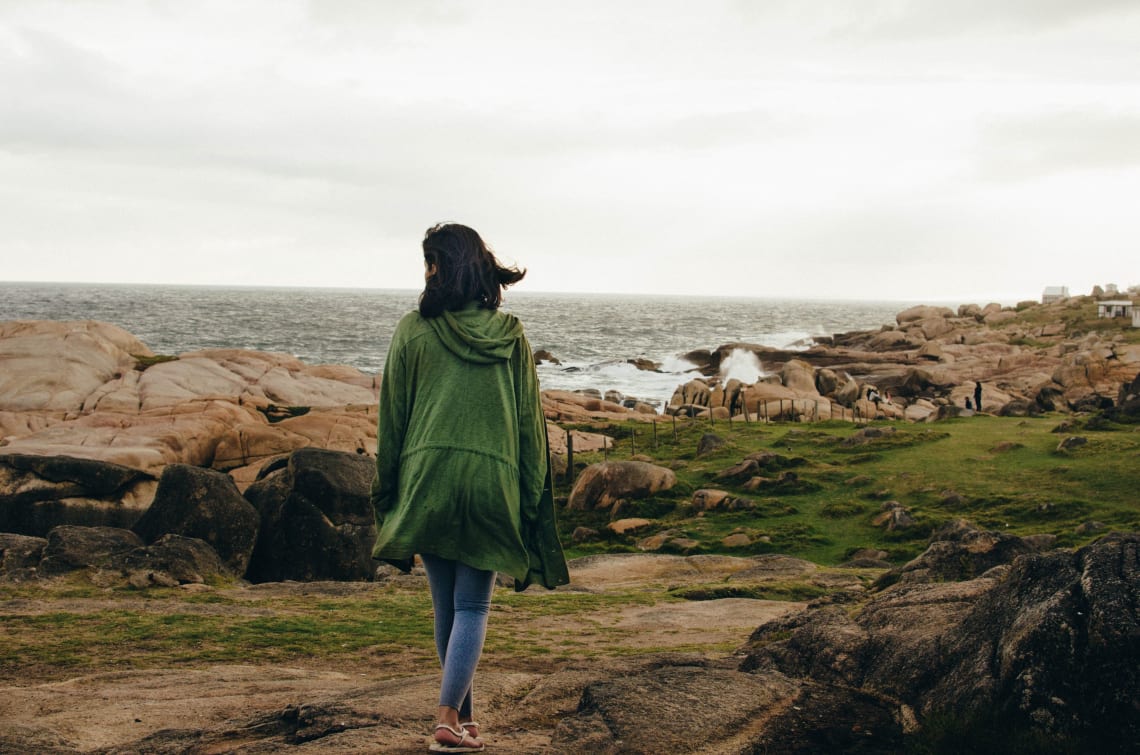 This small country, situated right next to Brazil, is a charming place with extremely welcoming people. In its capital of Montevideo, you can enjoy the beaches that create a stunning contrast with the urban part of the city. In Punta del Este, Uruguay's most famous resort town, you'll find beaches, monuments, and quiet places to relax. In Colonia del Sacramento, you have the chance to see a smaller region, full of history and charm.
Safety:Uruguay has some of the lowest crime rates in the Americas. For women wanting to visit South America, Uruguay is one of the region's safest countries to travel alone!
5. Iceland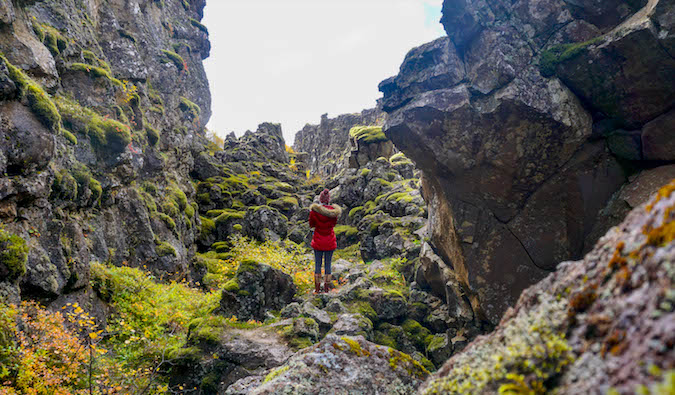 It hit me as I was staring up at the Northern Lights in Iceland, watching them swirl and snake across the sky in flashes of green, that this has got to be, hands-down, one of the most unique and drop-dead gorgeous places on this planet, with its black sand beaches, icy fjords, and those huggable, iconic ponies. Where else can you see the northern lights, geysers, and incredible land formations all in one spot? I saw so many waterfalls, during my Ring Road adventure I stopped counting and even paying attention. That's how abundant the natural beauty is!Top 10 Safest Destinations for Solo Female Travelers
Why it's great for solo female travelers: Iceland is the safest country in the world. Seriously, people leave their cars running, with the keys inside, when they go grocery shopping. That's how high the level of trust between people is! Plus, the capital draws so many solo travelers on layovers from the US that it won't be hard to meet someone cool at your hostel to split a car rental with for a day trip like the Golden Circle or even a longer journey like the Ring Road. Top 10 Safest Destinations for Solo Female Travelers
6. Belgium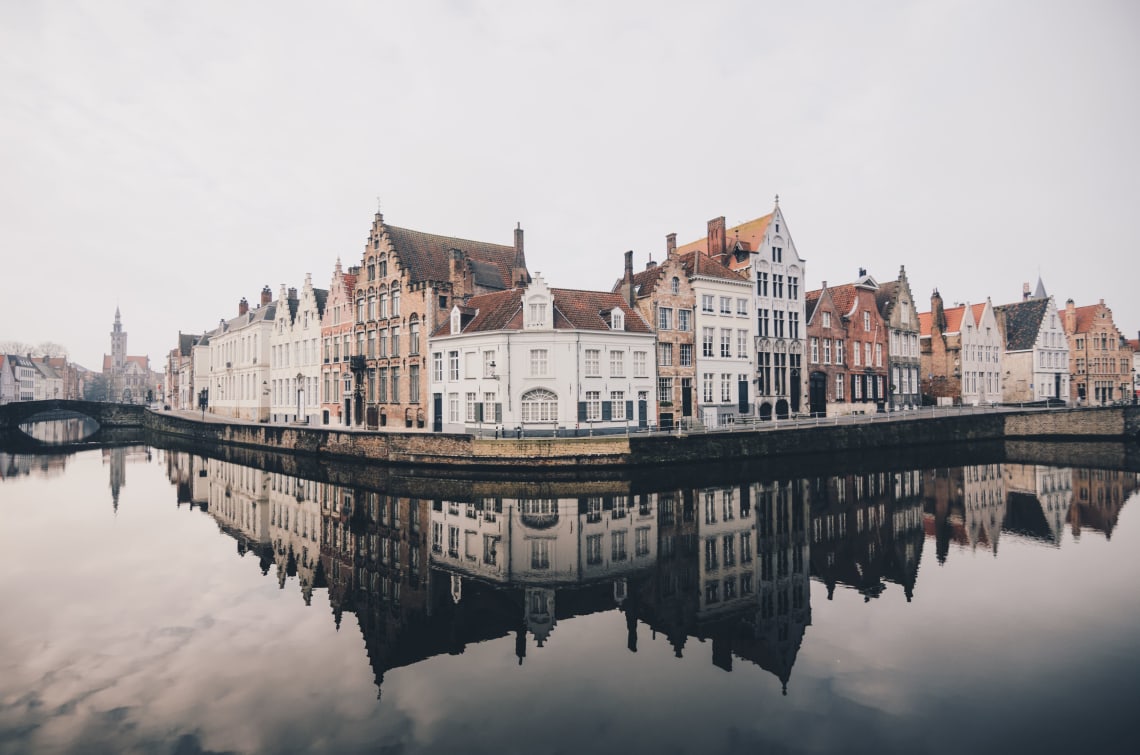 It's not for nothing that Belgium is known as a mandatory destination in Europe. The country is a real gem, with many historic sites, excellent infrastructure, and various other tourist attractions. In Brussels, you can stroll the streets and enjoy the medieval architecture, while in Bruges, you'll find a landscape worthy of a stunning romance film. Top 10 Safest Destinations for Solo Female Travelers
Safety:Belgium ranks tenth in the International Women's Travel Center's list of the best countries for women traveling alone. Study abroad programs are popular, making Belgium a great destination for solo young girls to meet other travelers their age.
7. Big Sur, California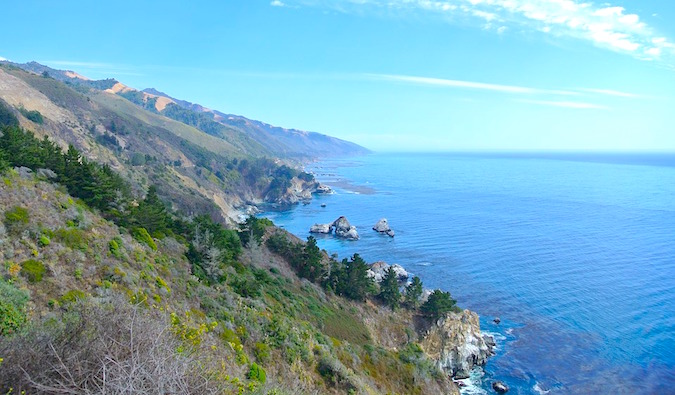 I call California home, but for some reason it took me until I was 29 to finally visit Big Sur — and I couldn't believe what I had been missing: the rocky coastline, whales breaching in the distance, dolphins just about every time I looked at the horizon, and waterfalls in the state parks. It's no wonder that the Central Coast has long enchanted actors, poets, and writers (just crack open any book by Jack Kerouac and you're bound to read at least a little bit about coastal California, particularly Big Sur).
Why it's great for solo female travelers: Camping in Big Sur is the perfect opportunity to meet others because campers are friendly. Chances are good you can make a pal at the very next camping spot, especially if you offer them a locally-brewed beer. The hustle and bustle of Los Angeles turns some visitors off, so if what you're seeking is some incredible nature, just head five hours north and you'll be in paradise. How can you stare up at a redwood tree (some of the largest and oldest trees in the world) and not feel moved? Top 10 Safest Destinations for Solo Female Travelers
8. The Nusa Islands, Indonesia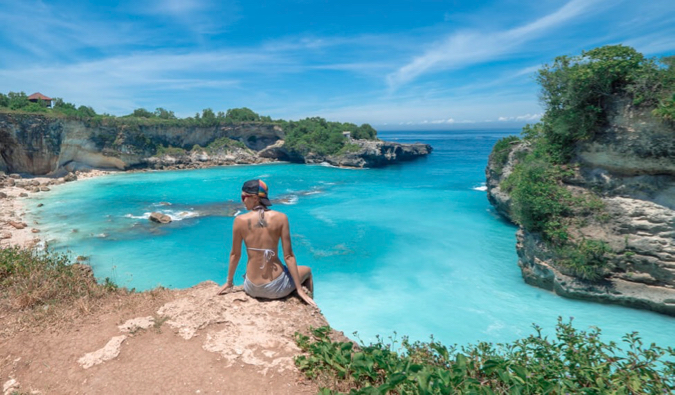 The Nusa islands off the coast of Bali in Indonesia are exactly what you're looking for if you want the beauty of Balinese culture but wish it came without the crowds. Made up of three islands, namely Nusa Lembongan, Nusa Penida, and Nusa Ceningan, They are what people say Bali was like 30 years ago.
Think gorgeous beaches with half the crowd of Bali's, opportunities to swim with manta rays and staying in a real treehouse, viewpoints that require some footwork but absolutely worthy, and the bluest water you can imagine. It's a lovely place to spend a few nights on and have a nice taste of how Bali used to be.

Why it's great for solo female travelers: Most couples traveling in this area opt for Bali, so chances of you sitting awkwardly next to a loving couple on a stunning beach is much lesser on the Nusa Islands. While some roads are in better condition than the other, they are all great for a full day of solo excursion on a bike. You are likely to end up in the same spots with other solo travelers, so meeting others is also very easy.
9. Sossusvlei, Namibia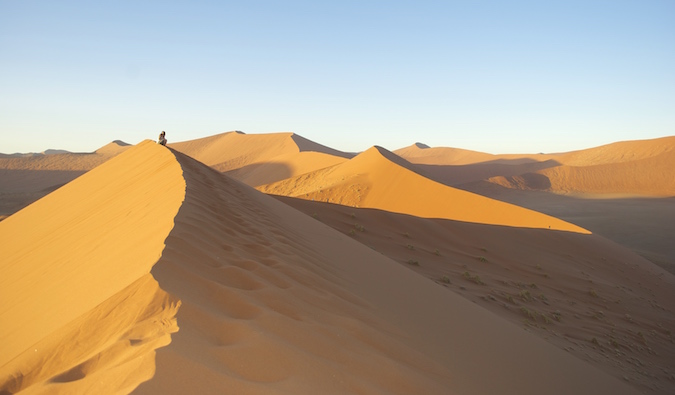 It might seem like a barren desert isn't the place to enjoy by yourself, but I have found it to be quite the opposite. That kind of space to think and feel can really be incredible for personal development. Plus, in Namibia, it's warm and dry, so the sky is absolutely incredible for stargazing.
Climbing up and around Dune 45 at sunrise was a beautiful experience for me. After everyone else descended, I stayed up top to explore a bit more — and I had the whole view to myself. Can you imagine sitting in one of nature's biggest sandboxes and having it feel like it's all yours? My inner six-year-old rejoiced.
Why it's great for solo female travelers: Namibia is adventurous and social without feeling dangerous. All of the backpackers and camping accommodations have pools and other common areas, which makes it easy to meet others if you're solo. It's also a gorgeous destination in Africa that isn't crowded and chaotic and is more about the peace and space than anything else. In a country of only two million people, your biggest worry is the scorpions (for real, though — watch out for those!). Top 10 Safest Destinations for Solo Female Travelers
You can also join a tour or safari and meet plenty of other solo travelers. It's what I did, and I loved it!
10. Chile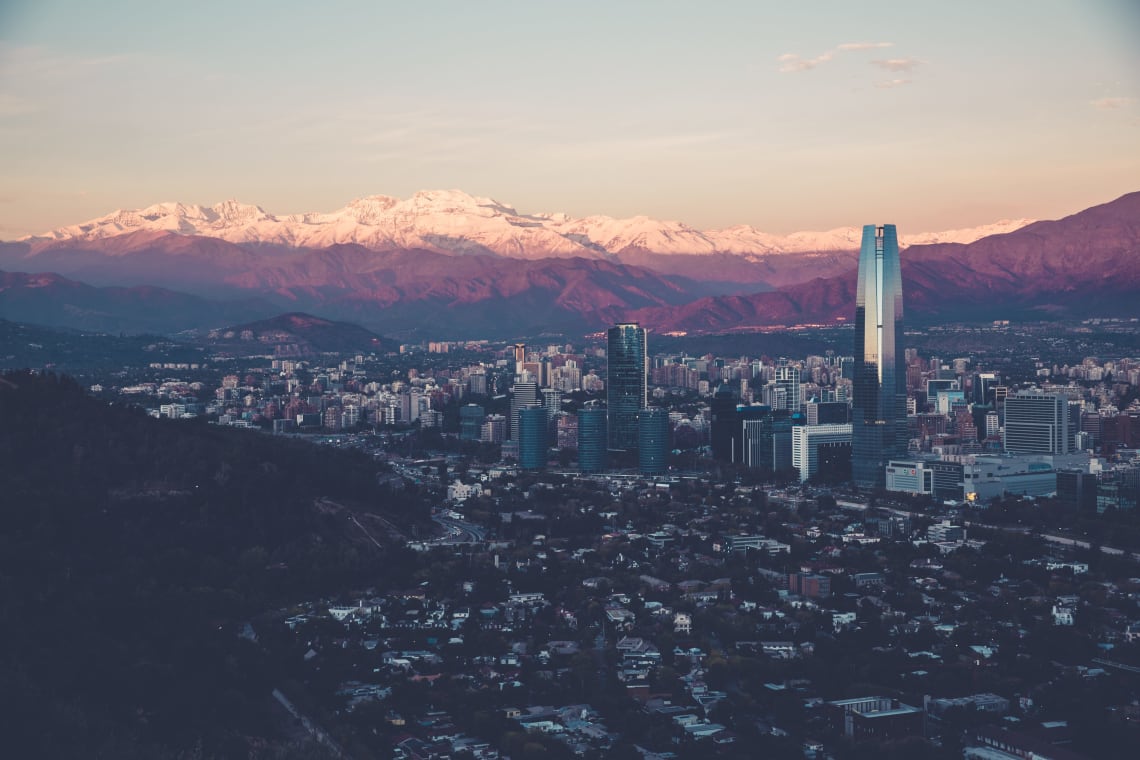 A country of unique beauty with something that's sure to please even the most demanding of travelers, Chile is full of film-worthy landscapes. These include Atacama, the most arid desert in the world, and much of the wild natural beauty of Patagonia. It also features historic cities, lively beaches, and perfect camping spots. Its capital of Santiago is especially striking, surrounded by mountains and with a wide variety of activities for all tastes. Top 10 Safest Destinations for Solo Female Travelers
Another great way to travel as a solo female is on a small group tour. Read reviews for top Chile tours.
Safety: Chile has low crime rates and is ranked twenty fourth in the Global Peace Index.
Inspired? Pin this to your Pinterest boards
Drop your views and favourite places in comment section and don't forget to share with your friends 🙂