Things to know before visiting Thailand
Thailand is reopening – and its new visa lets you stay for nine months
Long-term visitors will be allowed from next month, but the quarantine will remain in place
We could all do with a sun-splashed adventure after the horror of 2020 – and now it looks as though you might be able to hit up the night markets of Bangkok or the mountains of Chiang Mai before the year is out. Thailand has already reopened its borders to foreigners with work permits, residency or families in the country. Now it has announced that nationwide leisure travel will also return.
The country's government this week signed off on a new 'special tourist visa' scheme, which will allow non-residents to visit freely for the first time since the country's borders closed in March. The Bangkok Post reports that the new visas are expected to launch on October 8. Thailand Travel
But you won't be able to pop over for Thailand for a couple of weeks' sightseeing. The new visa scheme is aimed at long-staying visitors, who will still have to quarantine in a state-approved facility for 14 days on arrival. The visa will be valid for a 90-day visit and can be extended twice, to a maximum of just under nine months.
The country is due to receive its first foreign visitors next week when a flight carrying 120 travellers from Guangzhou in China lands on the resort island of Phuket, Thailand's tourism minister Yuthasak Supasorn told Reuters.
Only certain nationalities deemed 'low risk' will be allowed in to start with, a government spokesperson said. Visitors arriving on the new visas will have to provide proof of their long-term travel plans, such as booked accommodation, along with a negative test result from within 72 hours of arrival.
The new plans do not include an update on the proposed 'Safe and Sealed' programme, which was previously floated for October. This would have allowed you to fly into Phuket and self-isolate for 14 days at a designated beach resort. You'd be required to take a Covid-19 test at the beginning and end of the quarantine period, after which you'd be free to travel throughout the rest of the island. Leaving Phuket would require another seven days of quarantine and a third test.
Both the new visa plan and the 'Safe and Sealed' scheme are aimed at reviving Thailand's tourism industry, which contributes 20 percent of the country's GDP, employing more than four million people in regular years.
Either way, if you're looking for your fix of street food and tropical islands, Thailand could be back on the agenda – as long as you're in it for the long haul.
Remember, many countries are still warning against all non-essential travel and some are quarantining all overseas arrivals, including their own returning citizens.
Also Read- 10 Important tips to stay safe in Hotel
Requirements to enter Thailand
Anyone eligible to enter must obtain a Certificate of Entry (COE) from their local Thai embassy or consulate. Your application should be submitted at least 10 working days prior to the intended date of travel.
Requirements may differ between groups of eligible travelers. Some measures include:
A Fit to Fly Certificate issued by the relevant authority, and a negative PCR test result issued no more than 72 hours before departure
Proof of health insurance that covers COVID-19 medical examination and treatment up to US $100,000 minimum
Foreign nationals will undergo 14 days of mandatory state quarantine at a government-designated facility, or a facility under the Ministry of Public Health supervision at their own expense.
Important note: These travel alerts are general in nature, and we will not respond to any comments about specific personal circumstances. For information relevant to you, contact your local Thai embassy, consulate or airline for any updates on how these changes will affect you personally.
What to expect in Thailand
The Emergency Decree, which was introduced on 26 March, has been extended nationwide until 31 October. Thailand is relaxing restrictions in a phased approach
Domestic travel has resumed, and passengers should expect health screening measures in place at airports when boarding trains and buses
Businesses must follow social distancing and hygiene guidelines
Face masks are compulsory on public transport and on flights
Follow the advice of local authorities, and stay up to date with local news to monitor the local situation closely. Check your government's travel advice before making any plans.
9 THINGS TO DO IN THAILAND
Some of the things to do in Thailand are discussed below.
Phi Phi Island
One of the most visited places in Thailand is Phi Phi Island. The site offers a postcard-like landscape. Take 45 minutes speedboat from Phuket and a 90 minutes ferry ride to reach Phi Phi Island. This is the best place for partygoers. The water is a stunning turquoise color with beautiful marine life.
Floating Market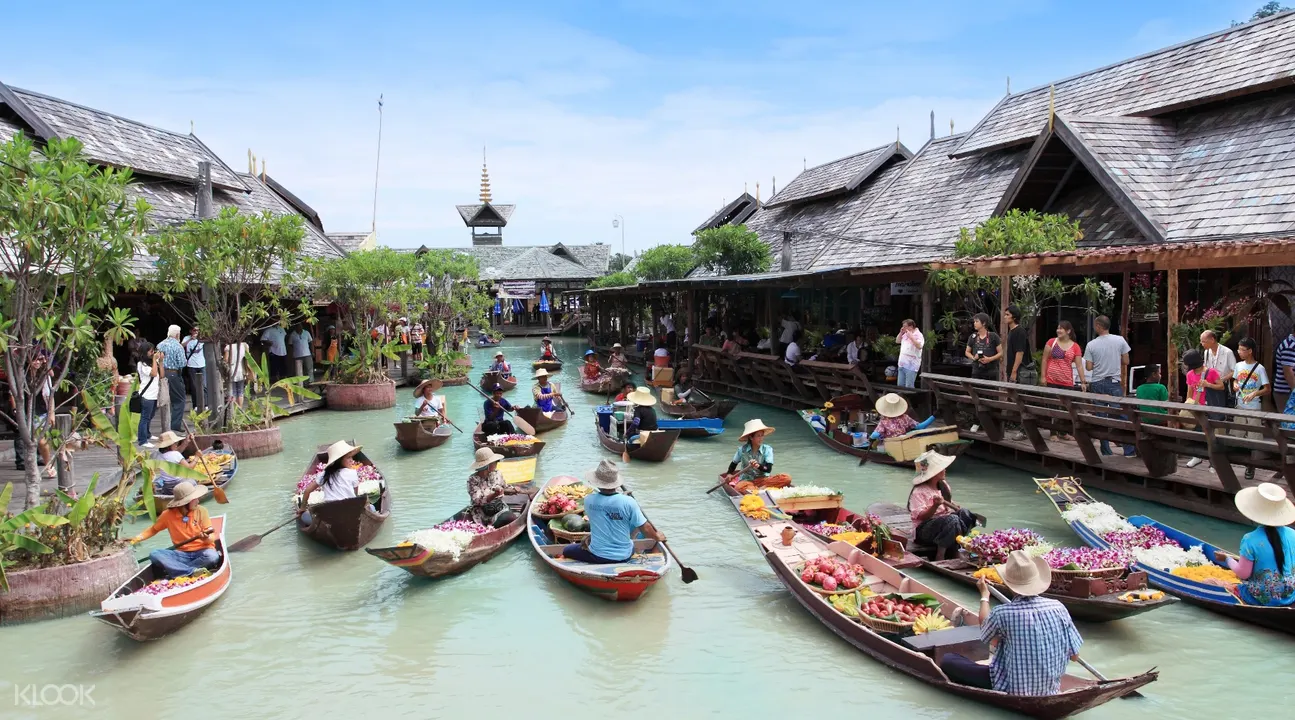 When we search about Thailand, one of the first things we see is their lovely floating market. Although very fewer locals visit the market, every wooden boat has a stack of products available. From exotic fruits, vegetables, coconut drinks, and other local food are found.
Scuba dive in Koh Tao
For all the adventure enthusiasts this is one of the best places to visit. Learn how to do scuba diving in Koh Tao. The water is clear with colorful coral life. One can also book an underwater photographer to take pictures.
Ride a hot air balloon
Chiang Mai has hot air balloon services available for the tourist. One must experience watching the sunrise while floating in the air. The tour starts at 6 am and last for an hour. Many tourists consider this as a bucket list activity.
Get soaked at Songkran Festival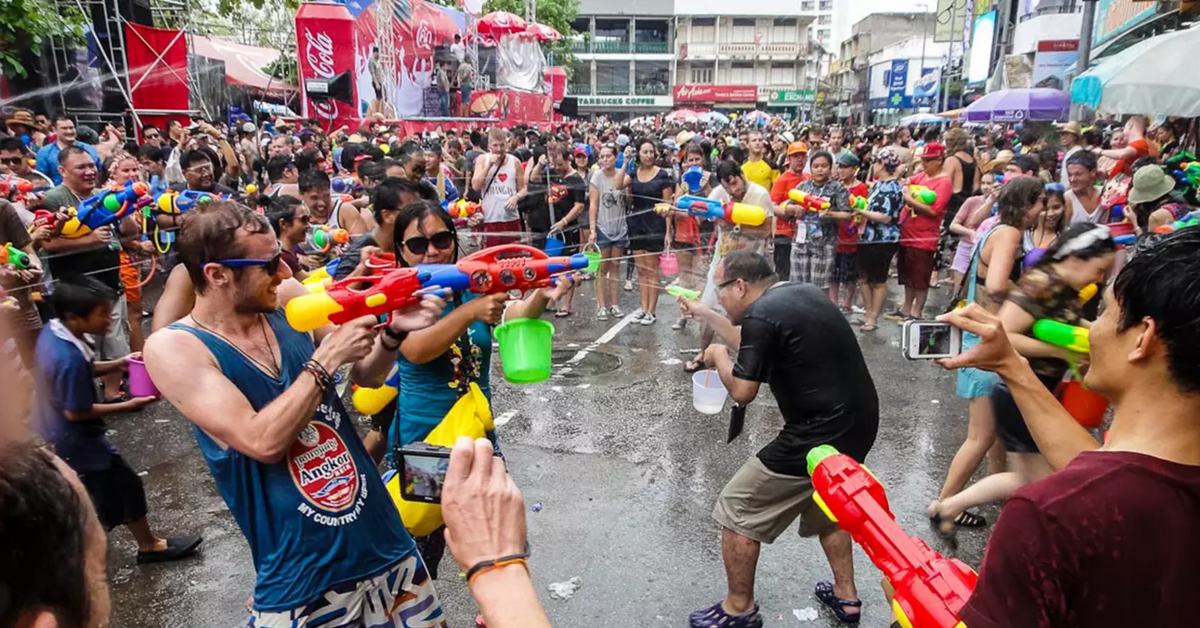 The Songkran Festival takes place during the Thai New Year in mid-April. The festival is the biggest water fight. Tourists, locals everyone comes together with water guns and hoses to soak many people.
Visit the elephants
The elephant is the national symbol of Thailand. The Elephant National Park in Chiang Mai has a significant number of rescued elephants. One cannot ride the elephants but feed and bathe them. The elephants also go on walks with the tourists.
Get a Thai Massage
Phuket is famous among the tourist for their massage. The Christan Massage Phuket is the biggest massage parlor in Phuket. The parlor provides several massages to its clients. Try and book an appointment beforehand to avoid long lines.
Taste the Khao Soi
Khao Soi is a coconut milk-based red curry with egg noodle soup that comes with meats and other fixings. To taste this famous dish, visit Chiang Mai and head over to Khao Soi Lam Duan Fah Ham.
Visit the temples
Thailand has over 40 thousand temples. One of the most visited temples is Doi Suthep Temple in Chiang Mai. The temple is located on top of a mountain and is shiny golden in color. There is a strong incense burning smell along with several monks in the temple.