We're not kidding you – the sea of stars exist, and it is not a figment of your imagination. We will all have to agree that the world is a wild and wonderful place. The beauty of this beach in the Maldives will have you stunned, and you will rub your eyes in amazement. As if the Maldives islands weren't already paradise on earth, this island reveals another mystical surprise in the night. Glowing blue waves, lapping the sandy shore, straight out of fantasy land. Maldives Glowing Beach
Also read: 10 imp tips to stay safe in a hotel
Vaadhoo Island In Maldives Is The Magical Place
So where can you spot the sea of stars? It is on the Vaadhoo Island in the Maldives which is one of the islands of Raa Atoll. Although it is a tiny island with just over 500 inhabitants, its Sea of Stars phenomenon has planted it firmly on the global map.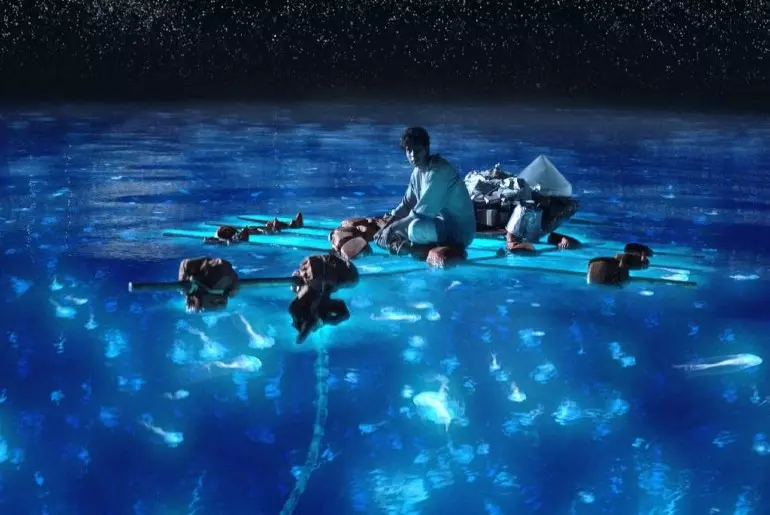 Now you will argue that there is nothing more romantic than lying on the beach and looking at the stars. Well, there is. Well, yes, there is. How about skinny dipping in a magical sea that glows in the dark? Imagine the pictures if you were to get married in this stunning spot. 
Also Read- Top 18 Covid free countries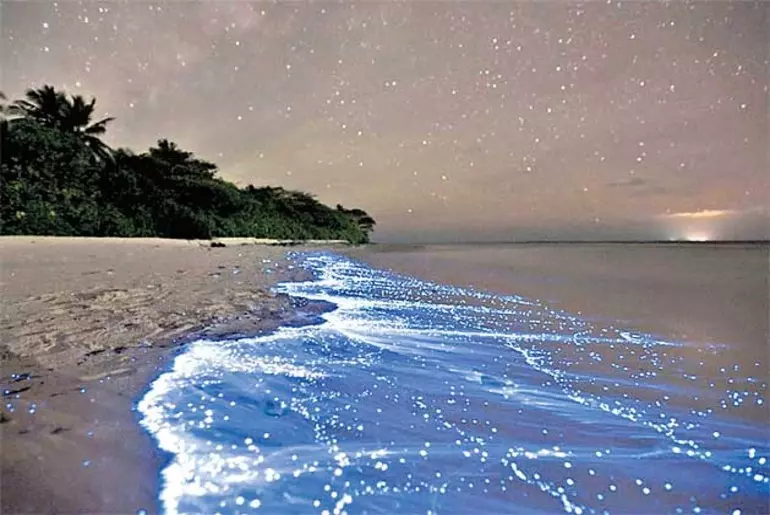 The Science Behind The Sea Of Stars
The appearance of a starry night in the sea is caused by bioluminescent phytoplankton that emits light when stressed. We just got to know that putting a type of plankton under stress results in one of the most stress-relieving sights on the planet. The blue glow creating astral patterns on seashores is a sight to behold.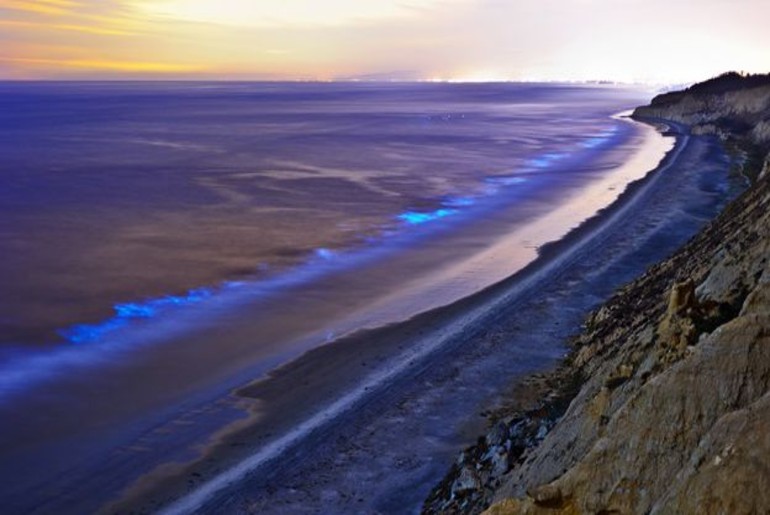 The science could be complicated, but the aftereffect is oh-so-amazing. Also, as the microorganisms float in the sea, the movement in the water sends electrical impulses. Are you still with us? If you are, but you're confused, remember it's all about swimming with the stars.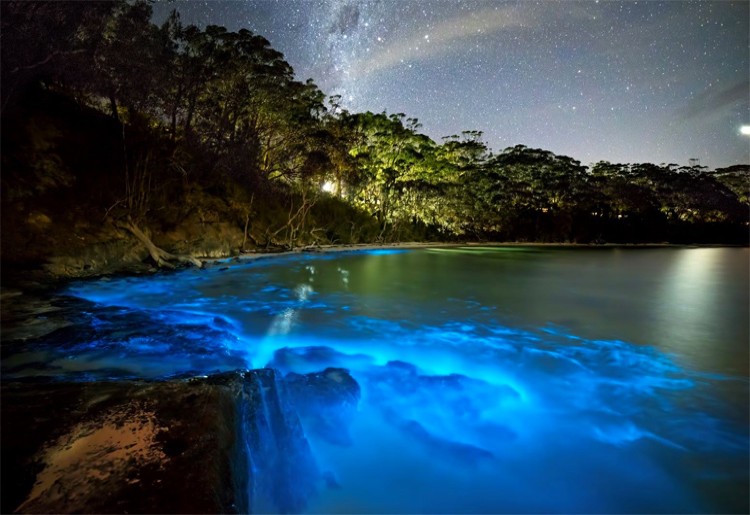 You will be delighted to know that it's not just Vaadhoo Island, where you can see this natural phenomenon. You can also witness it in our very own Lakshadweep Islands in India.