The fear of visiting a new, undiscovered, and unfamiliar place is quite difficult & challenging for many people. The stress of planning the travel could lead to Travel Anxiety. Although it is not an officially diagnosed mental health condition, but it could be quite serious for some people. It is really important to know about how to overcome Travel Anxiety. When anxiety about traveling becomes serious, not going on a trip & enjoying all aspects of traveling is not the solution.
There are people who tend to experience pre-travel anxiety before a trip. May it be their 1st vacation or the 100th one, they often get caught by Travel Anxiety. But, this issue should be addressed without any carelessness. Traveling is indeed a wonderful experience, so planning for a trip should also be as beautiful as ever.
People often get anxious regarding travel for multiple reasons. Some people might worry about keeping the "right" dresses or shoes or forgetting to pack something that would be needed during the trip. Sometimes, we get affected by our friends who feel quite okay to share their mishap travel stories. These stories leave an impression on one's brain and they start feeling anxious when they plan their travel. There could be other concerns too, such as worrying about whether one might become motion sick or even claustrophobic.
Anxiety can also be caused by few news stories that we hear about different places. May it be the stories about a train derailment, a flight hijack or accident, or bad weather impacting travel. Our friends may often share some disappointing stories about their travel that leave an impact in our mind. This leads to an unwanted fear that arises when we plan our own trip. Hence, we start feeling restless unintentionally as their stories start revolving in our head.
We start fearing about the situations which might never happen in real. Now, the mode of travel could also be a point of concern for many anxiety patients. Some people are very much okay with air travel, but a long road trip could lead them to motion sickness. Also, there could be some people who enjoy road trips but after afraid to travel by air.
There are many probabilities that lead to Travel Anxiety. Sometimes, we unintentionally push ourselves towards such depressing situations. We start feeling bad awhile about the uncertain future. People may also start hallucinating while thinking about the negative experiences of someone else's travel. The Anxiety factors could be predictable or unpredictable. They are uncertain for sure, but are important to look after. To top it all, people may also feel anxious thinking that they will be away from the comfort of their home. Food, commuting, dresses, the stay, etc are some other reasons that lead to travel Anxiety.
What is Travel Anxiety ?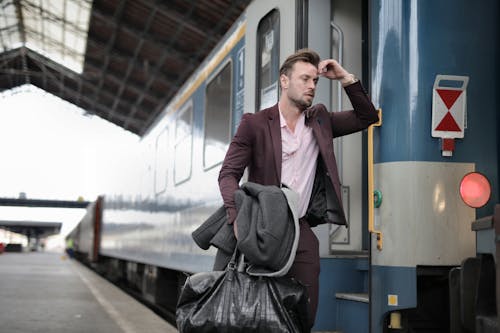 Travel Anxiety is quite common and a complex issue that causes people to feel stressed, anxious, or depressed. They get tensed at the stage of planning or executing the travel. This naturally spoils the fun of others along with the person who has been suffering from this. Preparation of a trip or the subsequent days leading to it make people have an underlying fear. This may manifest as Travel Anxiety. If not cured, it might lead to some serious repercussions. Many people are afraid of the new place, environment, or the travel hours; and it is quite natural of course.
But, thinking about the same every now & then could lead to a whole lot of Anxiety disorders. Overthinking is also a reason that leads to Travel Anxiety. While some travelers have a phobia of flying which leads to a lot of stress, others are negatively influenced by 'horror' stories about travel that they hear. Some people worry about their packing They get stressed about what would happen if they forget to pack some essential items. If one is suffering from general anxiety, there is a possibility that they could also be caught by pre-travel anxiety. There could be many other reasons for this.
Symptoms of Travel Anxiety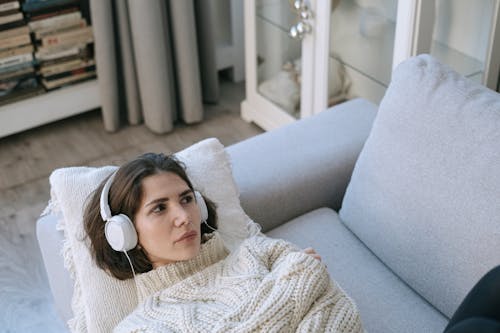 Anxiety symptoms are always different for everyone as it varies from person to person. Some people experience it at a very low scale, while other are highly impacted by the symptoms of it. Then, it becomes a reason to worry about. Different people experience different things and they react in different ways. As far as Travel Anxiety is concerned, people may experience the following symptoms:
Rapid heart rate, chest pain, or difficulty breathing
Nausea
Diarrhea
Restlessness
Agitation
Insomnia
Decreased concentration
Trouble while focusing on something
If any of these symptoms come up frequently & become overwhelming enough, they can trigger us and lead to a panic attack. During a panic attack, it is quite obvious to experience fast heartbeats, sweating, trembling, etc. People feel disoriented, distracted, dizzy, weak, and restless. One may also feel disconnected from the body, soul, or surroundings, or even a sense of impending doom can also be felt.
What Causes Travel Anxiety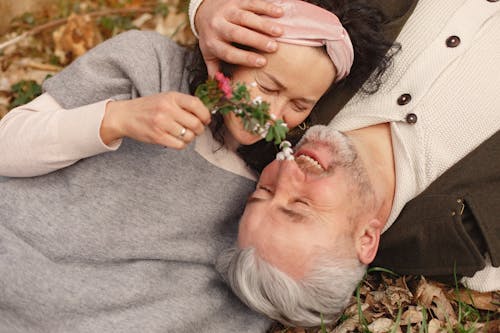 As I stated earlier, there could be multiple causes of Travel Anxiety. Mental Health problems are always unpredictable and they can come from many undiscovered reasons. Negative experiences of own travel or someone else's travel can develop a sense of Travel Anxiety. An unexpected stress attack in a new or unfamiliar area can also lead to Travel Anxiety. Biological risk factors could also be a reason that causes these disorders. Few studies and sources have found that this can also happen genetically. They have found strong genetic links for developing travel anxiety in people. Neuroimaging can also detect changes in some areas of the human brain for people suffering from anxiety disorders.
Books To overcome Travel Anxiety – Click Here
Tips To Overcome Travel Anxiety
There could be many easy or not so easy ways to overcome Travel Anxiety. People are often afraid to discuss these with someone, but everyone should know that it is okay to feel uneasy before traveling. One just needs to identify it at the right time and take necessary actions in order to cure it. By preparing for scenarios we are going to discuss & those which are ahead of time, you'll see that most problems have a solution, even while traveling. I am listing down a few tips here in my article:
Identify The Anxiety Triggers
Triggers that lead to Travel Anxiety are the things that lead to a rise in anxiety symptoms. These could be specifically related to traveling, like planning for a trip, reaching the airport/station on time, or boarding a plane. Trigger factors may also include outer influences like low blood pressure or blood sugar, excessive stress, or dizziness.
Psychotherapy is something that can help to identify the trigger points and work on them before traveling. It is natural to feel a bit shy about sharing these trigger points, but it is also important to understand that they need to be cured. Once we're able to identify what we're afraid of, we can ask ourselves a question, "Is this fear even worth it?" Once we have the answer, we will be able to deal with them effectively.
Accept The Symptoms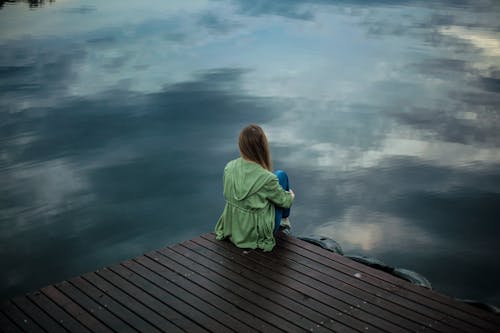 Anxiety or depression will always give you signs before they actually attack you deeply. The same goes with Travel Anxiety and these could be identified by the early symptoms of Anxiety. If you feel that your symptoms are becoming too overwhelming to avoid, you can allow them to run their course. Stress attacks could even heighten within a few minutes & taper off gradually. If you suffer from panic and anxiety while traveling, you can simply try to surrender them & remind yourself that this time will pass soon. Conceding to one's symptoms may reduce the fears around them and strengthen the sense of control.
Plan & Think About The Shortcomings In Advance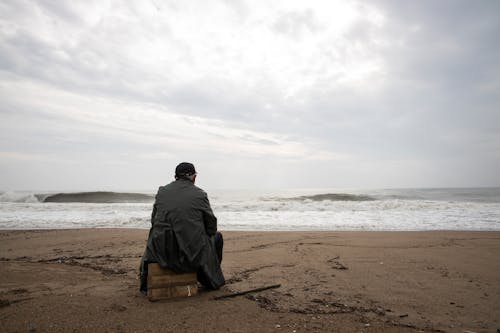 Pre-travel anxiety stems from the "what if" aspect of traveling. While we need to be prepared for everything that comes our way, no one can plan for each & every worst-case scenario. Hence, it's possible to have a battle between the heart & mind while planning for some common ones. A few of them could be as follows:
1.What would I do if I run out of money? People fear about their expenses when they go out. But, even if you run out of money, you can always contact a friend or closed one. Plastic money (debit card/credit card) can also prove to be a lifesaver.
2.What would happen if I get lost somewhere? New places are always about exploring. You tend to move out and just explore the streets of the new undiscovered city. This makes people fear about the trip and they start getting panic attacks. To avoid this scenario, one can always keep a paper map or a local guide book. To top it all, our cell phone is our best companion when we have to reach somewhere. Even if you get lost and are unable to locate your hotel, you can always use Google Maps and reach your destination.
3.What if I get unwell on the trip? Every place has a different weather & climate conditions. Not all people feel well when at a new place. They feel motion sick or even feel pukish when they are in the hills. To avoid this, one can purchase travel health insurance while they plan their trip and be assured that the insurance will cover you. Also, it is advisable to keep a first-aid kit having all the necessary medicines and other items. This would make you feel secured and you can enjoy yourself while you are on a vacation.
Do Not Neglect Self-care Activities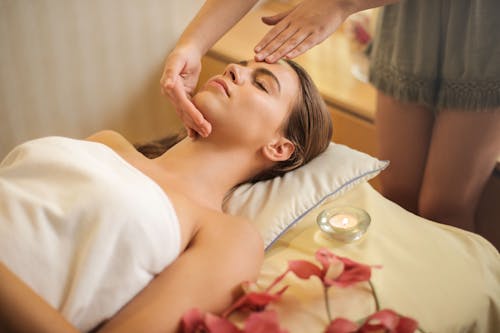 Come what may, self-care is the most important thing. Just because you may think that you are in a crush of time, take some time out for exercise. This releases the stress hormones from the body and you start feeling positive and energetic. Physical activity is a great way to eliminate or at least manage the stress. You need to understand that pampering oneself is really important. A manicure or hair spa might be a part of pre-travel preparation. Shopping can also prove to be another stress-buster. Even when you are on your vacation, try not to avoid the regular work-outs.
Consult A Doctor Or Take Medication If Required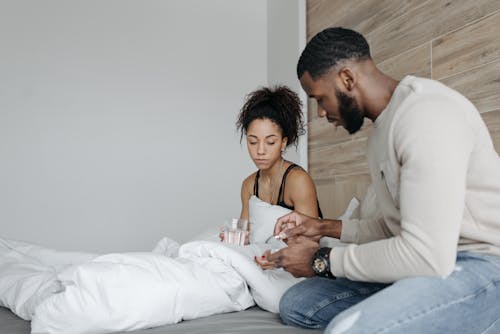 If Psychotherapy, distractions, preplanning, etc. aren't enough to help you get rid of Travel Anxiety, medication becomes important. Benzodiazepines & Antidepressants are some of the Anxiety medications. In the case of a panic attack while traveling, a benzodiazepine can provide a short-term but immediate relief. Otherwise, consulting a doctor is also a good idea. You can discuss the travel anxiety concerns with your doctor.
The doctor will surely be able to determine and cure your problem. They can also figure out that what condition or situation is actually contributing to the travel anxiety. They may also recommend medication to treat you accordingly. The medications can prove to be helpful to ease the intensity of your panic attacks.
For Travel Insurance- Click Here
Conclusion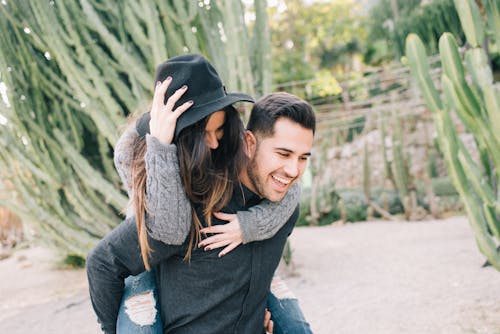 Many people are apprehensive about travel, especially if a new experience is there. The more they travel, the more they'll know what to expect and what not to. Soon after you become habitual or are cured completely, these anxiety issues would turn into delightful experiences. Just remember that it's normal to experience anticipatory anxiety when you are in new surroundings & new situations. The more experience you gain, the greater your self-confidence becomes. If it still doesn't help, the treatments noted above are always open for everyone & are very effective at overcoming travel-related phobias.
Living with panic disorder could be challenging no doubt, but the diagnosis should never hold you back from living a fulfilling life. Follow these easy tips on your next trip and get rid of the travel anxiety issues. With preparation and strong willpower, you would surely be able to travel leaving behind your panic attacks and anxiety.
We wander for Distraction, but we travel for Fulfilment.