2020 has not been so great for us far, but the year just got better for Dubai-ites. Yep, that's so because the mega shopping festival – Dubai Shopping festival is all set to make a comeback and how! For starters, the region's favorite Global Village is kicking off on 25 October, so get ready to go hopping around the buzzing carnival. And in line with the reopening of the fest, Dubai RTA is relaunching four bus routes serving Global Village.
Dubai RTA Launches 4 Bus Routes Serving Global Village
Ahead of the grand reopening, Dubai RTA announced that it will resume services of four buses. The four routes are: 102 from Rashidiya Metro Station; 103 from Union Metro Station; 104 from Al Ghubaiba Bus Station; and 106 from Mall of Emirates Metro Station. Strict preventive health measures will be in place in the deluxe Volvo coaches as well as in stations.
In addition, the RTA also said electric abra – or ferry – services will also resume inside the village. There will be three electric abras to serve guests of the Global Village this season.
Last year, Global Village closed earlier due to the outbreak of Covid-19. However, this year, the event is expecting over 7 million visitors for its silver jubilee edition. Registrations are now open for more than 2,000 opportunities to investors.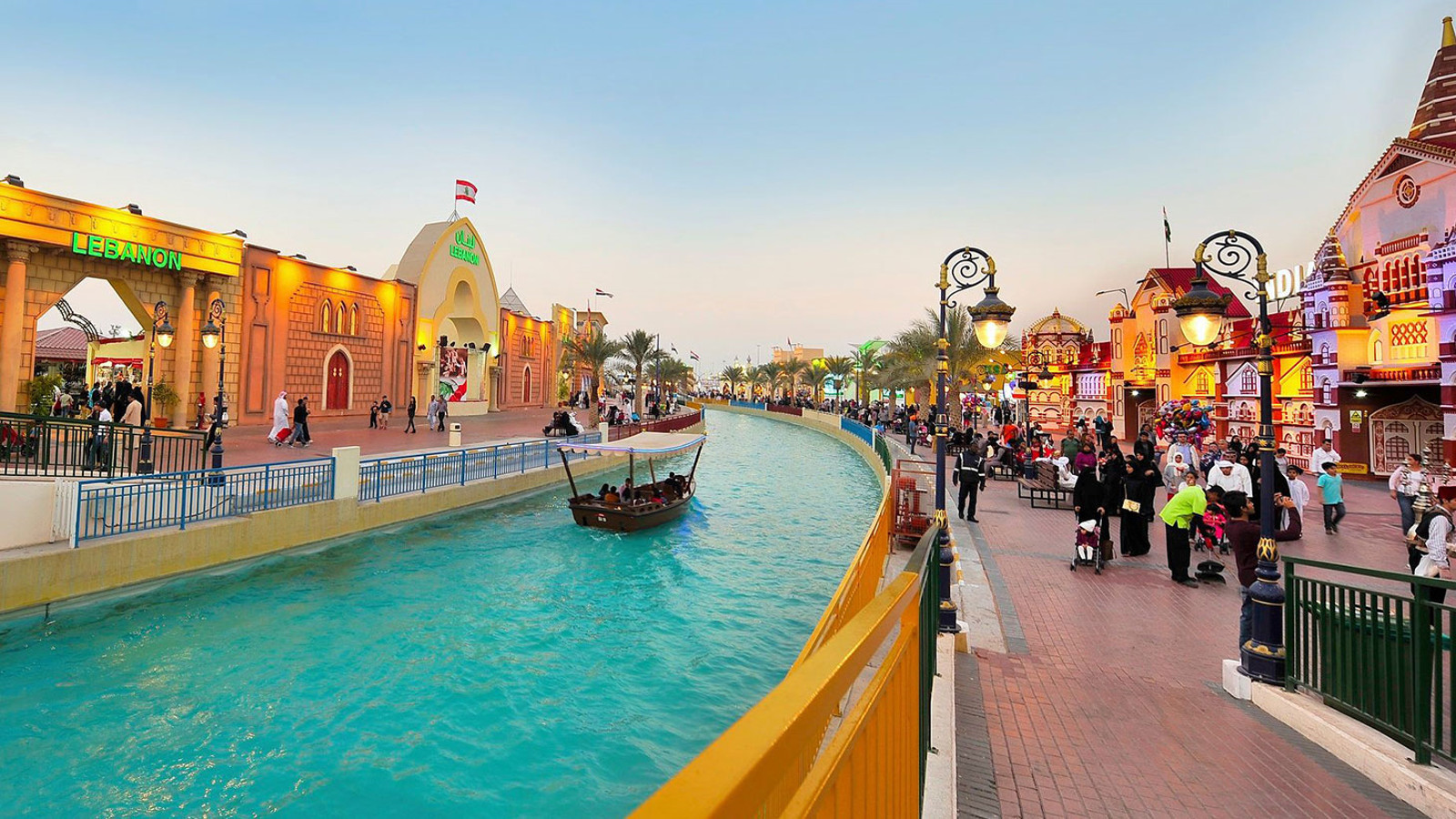 What To Expect From Global Village's 25th Anniversary Season
For the first time in years, the biggest shopping fest all be open until April 2021. This will allow shopaholics and foodies to celebrate Ramadan at Global Village. Another change this year is that the opening hours on Saturday have been extended. The park will be open from 2pm until 11pm (it was previously open from 4pm until midnight).
Pavilions Participating
This year, guests can hop, skip and jump around 26 pavilions, with Russia and Cambodia being the newcomers. Shopaholics can also visit other pavilions including Afghanistan, Africa, Al Sanaa and the Khalifa bin Zayed Al Nahyan Foundation, Palestine, Saudi Arabia, South Korea, Syria, Thailand and the UAE.
In addition, Ripley's Believe It Or Not! museum attraction, which launched during the 24th season, will also make a comeback for this season.
Also read: Dubai Safari park announces 2 live shows in celebration of grand re-opening
Virtual Concert
Considering the current scenario, some of the usual entertainment has been moved to the virtual medium. Global Village has joined hands with the Emirates and the Jumeirah Group to deliver a virtual rock concert that will take place on Friday, October 30. The concert will be spearheaded by the Rockin' 1000- a band of musicians and singers from around the world. The concert will take place on Global Village's main stage and will be live streamed across all social platforms.
Safety Precautions
Last year, Global Village was to run until April 4, but the closure was advanced to 15 March due to the Covid pandemic. Visitors heading to Global Village were asked to wear a facemask to curb the spread of the virus. This year, the shopping fest will see a strict line up of rules to ensure safety of residents. The Global Village has received the Dubai Assured Stamp awarded by Dubai Municipality, Dubai Economy and Dubai Tourism.
"Our 25th anniversary is a great milestone for us and the teams are working hard to make this year very special. We also feel that this is an important message for the country and the region," says Bader Anwahi, chief executive, Global Village.
From using state-of-the-art technology for routes within the village to contactless payment and virtual entertainment offerings, the team is doing their very best to ensure residents can have fun while following the Covid-19 rules.