We may not be able to venture far right now, but these travel books, from classics to comic travelogues, take us on journeys around the world
Best Travel Books of All Time
1. Into Thin Air, Jon Krakauer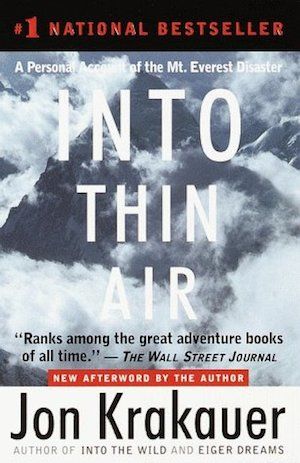 "It was titillating to brush up against the enigma of mortality, to steal a glimpse across its forbidden frontier. Climbing was a magnificient activity, I firmly believed, not in spite of the inherent perils, but precisely because of them."
Into Thin Air is the riveting story of Jon Krakauer's ill-fated climb up Everest in March 1996. It reveals the harsh realities of mountaineering and echoes with frantic calls of climbers lost high on the mountain and way beyond help.
2. On the Road, Jack Kerouac
The classic tale of two American wanderers, Kerouac's On the Road is one of the most important novels on travel.
A thinly fictionalized autobiography, the book is filled with a cast made of Kerouac's real life friends, lovers, and fellow travelers as they enjoy their cross-country bohemian odyssey that serves as a reflection of American counterculture during the 1960s.
Also Read – 5 Books that will Guarantee to take back you in Time
3. A Short Walk In The Hindu Kush Eric Newby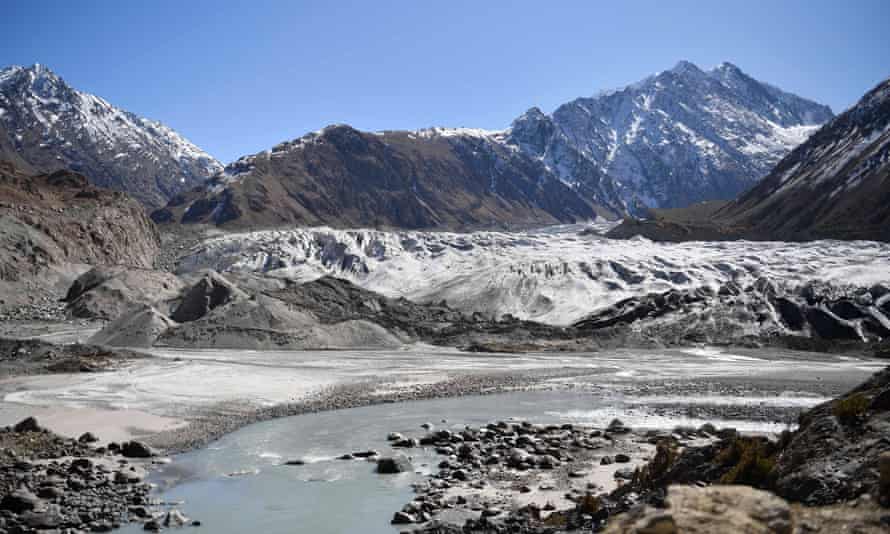 "CAN YOU TRAVEL NURISTAN JUNE?" With this 1956 telegram – sent by disillusioned London fashion executive Eric Newby to a diplomat friend – begins an engrossing, at times comical, mountaineering journey into Afghanistan. The pair lack anything like the requisite climbing experience, but undergo a brief training period in Wales before travelling to the unforgiving peaks of Asia, with the aim of conquering the 5,800-metre Mir Samir. Newby's prose is sharp and lively throughout, drawing the reader into remote villages and the "spiky and barren-looking" Hindu Kush, where hardships (and a chance hillside encounter with steely adventurer Wilfred Thesiger, who sneers at their air-beds) await.
4. The Motorcycle Diaries, Ernesto Che Guevara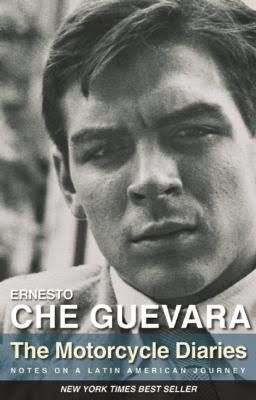 "I now know, by an almost fatalistic conformity with the facts, that my destiny is to travel…"
One of the best travel books ever written, this book is an intimate look into the journey of a deeply empathic 23 year old. it's a heart warming travelogue full of wit, adventure, and heart.
5. The Kindness of Strangers (2018) – Fearghal O'Nullain
This collection of tales is written by the adventurous likes of Ed Stafford, Sarah Outen and Al Humphreys. It features daring journeys through challenging terrain, be that New Guinea, the Gobi Desert or the Calais Jungle, times that when in need, kind strangers showed up to save the day. This book will ignite your sense of adventure and restore your faith in the world, plus all royalties go directly to Oxfam's work with refugees.
6. The Alchemist, Paulo Coelho
The Alchemist, 25th Anniversary: A Fable About Following Your Dream Check on Amazon
This much-loved masterpiece tells the mystical story of Santiago, an Andalusian shepherd boy who yearns to travel the world. During his adventures, he discovers riches that money cannot buy. His story inspires the reader to seize opportunities and recognize the good omens of life that are strewn along the way.
7. The Beach, Alex Garland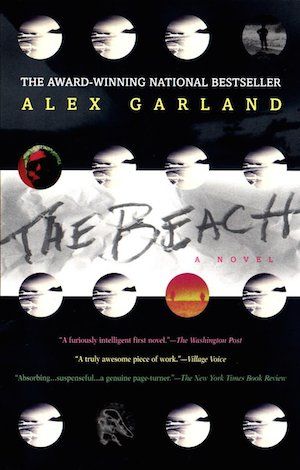 "If I'd learnt one thing from travelling, it was that the way to get things done was to go ahead and do them. Don't talk about going to Borneo. Book a ticket, get a visa, pack a bag, and it just happens."
The Beach is a spellbinding adventure novel about the search for a pristine and pure landscape in a world permeated by Western culture.
8. The Art of Travel (2003) – Alain de Botton
Photo by Christin Hume on Unsplash
This book from the famous British philosopher is less an exploration of where we go, and more an explanation of why we go. Eloquently exploring the overlooked and less glamourous aspects of travel, the author makes you reconsider your motivations for seeing the world. Read this to relive long-forgotten travel memories and to understand more about your desire to visit new lands.
9. Around the World in 80 Trains: A 45,000-mile Adventure by Monisha Rajesh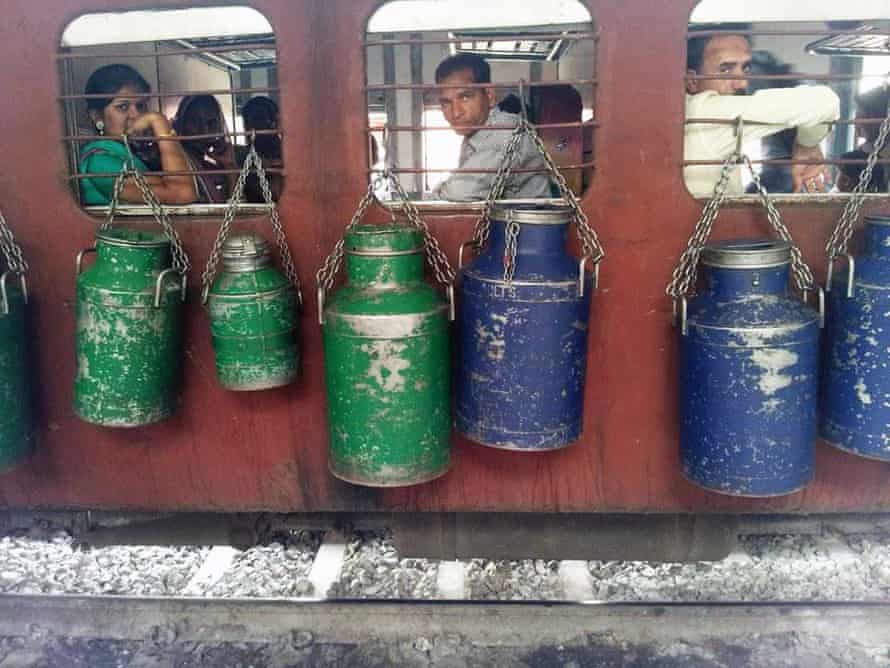 Monisha Rajesh has form when it comes to rail travel. This globe-straddling journey is the follow-up to 2010's well received Around India In 80 Trains, and sees her undertake a 45,000-mile (72,000km) journey through Europe, Asia and North America. Her gift for detail means characters, as well as places, are brought to life. And from a high-altitude ride into Tibet to a trans-Canadian epic – not to mention a homecoming trip on the Venice Simplon Orient Express – the book does a fine job of affirming the things, large and small, that make rail travel such an absorbing way of seeing the world.
10. Travels With Charley, John Steinbeck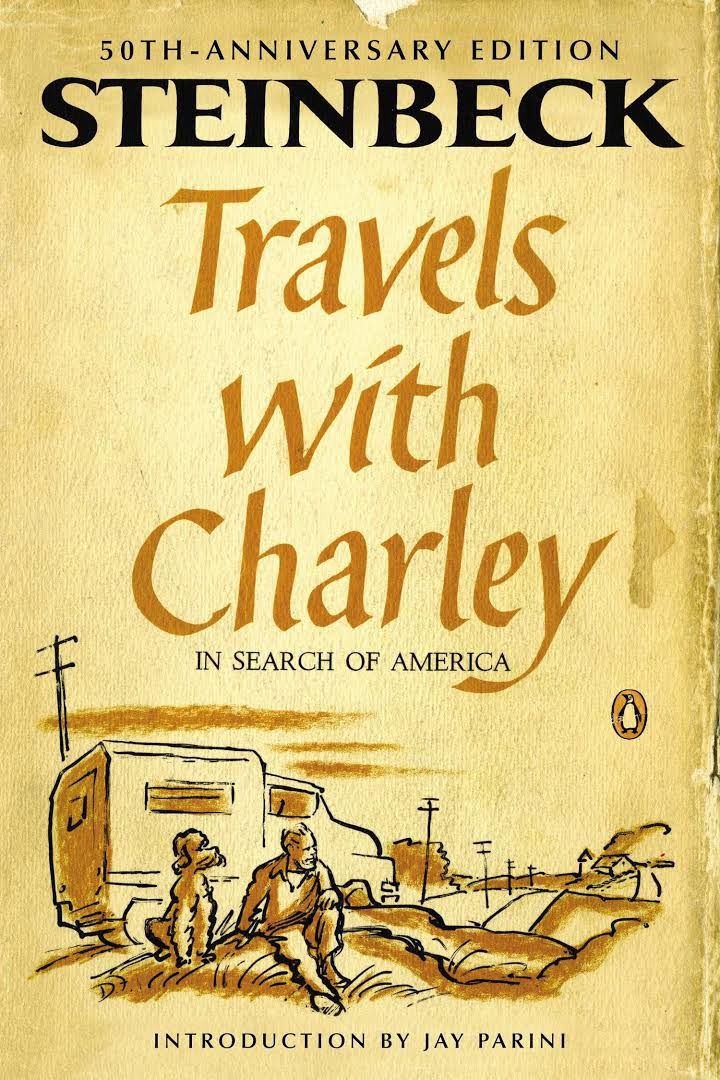 "A journey is like marriage. The certain way to be wrong is to think you control it."
In September 1960 John Steinbeck left for a journey across America. It's an intimate self portrait of one of the most influential and loved writers in the 20th century.
11. A Short Walk in the Hindu Kush, Eric Newby
This 1958 book records Newby's journey from being a fashion executive to conquering an unclimbed peak in the Hindu Kush. The English writer travels around Afghanistan's Nuristan mountains and scales Mir Samir, a mountain in the remote upper reaches of the Panjshir Valley.
Newby's journey across the Hindu Kush will get you packing for your next adventure in the hills
A must-read classic for all adventure lovers and mountaineers, the book effortlessly narrates Newby's experiences and meetings with the captivating geography and intriguing people of the Hindu Kush. 
12. The Penguin Lessons, Tom Michell
The Penguin Lessons: What I Learned from a Remarkable BirdCheck on Amazon
Tom Mitchell's true-story chronicles his life as a 23-year-old, free-spirited adventurer who takes up a teaching post in Argentina.
During his time away he rescues a penguin, Juan Salvador, from an oil slick in Uruguay and smuggles him back into school where he becomes the center of this witty and heartwarming story.
Also Read –16 Best Vampire Books
14. Alone on the Wall: The Ultimate Limits of Adventure (2016) – Alex Honnold with David Roberts
Photo by sarahgracesharp on Unsplash
This nail-biting foray into the mind of Alex Honnold – the world's best 'free solo' climber (no ropes whatsoever) is an impressive read, even if it might give you vertigo. Alex recalls his seven most extraordinary climbing achievements, including Yosemite's Half Dome and El Sendero Luminoso in Mexico. The book explores the nitty gritty of how and why Alex does what he does, making it an ideal choice for those feeling a pull to pursue their passions, no matter how bonkers.
15. Stranger on a Train: Daydreaming and Smoking around America with Interruptions by Jenny Diski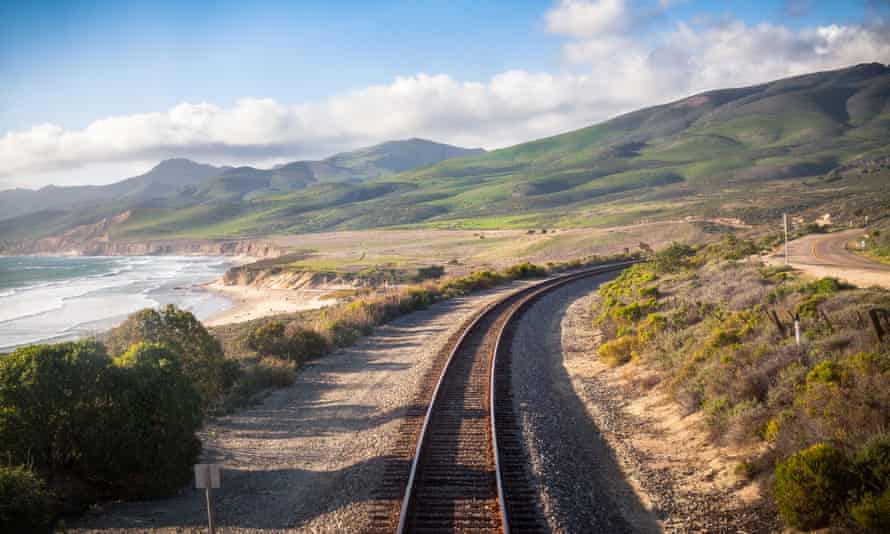 After spending three weeks crossing the Atlantic on a cargo ship ("at night, the rabble of stars demanded to be watched"), Jenny Diski travels around the perimeter of the USA by rail. The joy of the book lies as much in her portrayal of characters she encounters en route as the immersive detail of the country she's passing through. Or, as she writes, "it is much more as if America is passing through you, what you are, what you've known". Part-memoir, and written around 20 years ago, Stranger On A Train captures an America that still feels familiar – albeit with cigarettes in place of smartphones.
16. The Rum Diaries, Hunter S. Thompson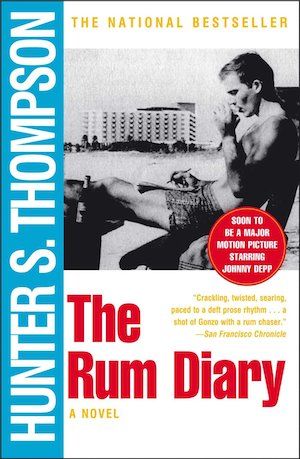 "I shared a dark suspicion that the life we were leading was a lost cause, that we were all actors, kidding ourselves along on a senseless odyssey. It was the tension between these two poles – a restless idealism on one hand and a sense of impending doom on the other – that kept me going."
The Rum Diary is a wild and energetic ride to San Juan, Puerto Rico during the late 1950s. It's a fascinating period piece which chronicles Puerto Rico's transition from lazy sun bleached Caribbean island, to an amoral haven of American's looking for a place where everything is possible, and anything is allowed.
17. The Innocents Abroad, Mark Twain
The Innocents Abroad Check on Amazon
In 1867, Mark Twain joined a group of fellow-Americans to tour Europe and the Holy Land aboard Quaker City — a retired Civil War ship.
Twain keeps a record of his experiences throughout the journey, and the resulting travelogue is an entertaining and insightful work written by one of America's greatest ever authors.
Also Read – List of Things To Avoid This New Year 2021
18. Down Under: Travels in a Sunburned Country (2015) – Bill Bryson
Photo by Social Cut on Unsplash
Frankly, if you love travel (and belly laughs), you should read Bill's entire back catalogue, but this little ripper is one of his most-loved and frequently tops lists of best travel books of all time. Down Under follows Bill's travels around Australia, via many a hilarious encounter with extreme weather, local fauna, and a cast of dinky die Aussies. If you're waiting for that Aussie working visa to land in your inbox, this is just the book for you.
19. Full Tilt: Ireland to India with a Bicycle by Dervla Murphy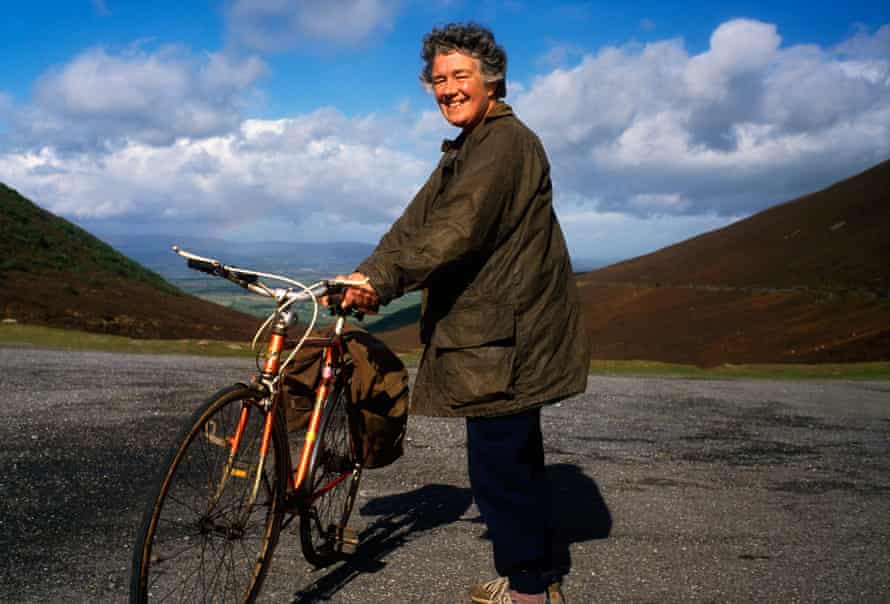 Few travel writers of any era compare to Dervla Murphy. Now in her late 80s, she's been responsible for dozens of travel books, dwelling on destinations as varied as Cuba, Laos, Romania and Cameroon. Her 1965 debut remains her best known work, and tells the account of an astonishing solo bicycle expedition to Delhi. "Within a few weeks my journey had degenerated from a happy-go-lucky cycle trek to a grim struggle for progress by any means," she writes, before encountering wolves, broken ribs and heat exhaustion. She also packs a .25 pistol, and has more than one cause to use it.
20. Falling Of The Map, Pico Iyer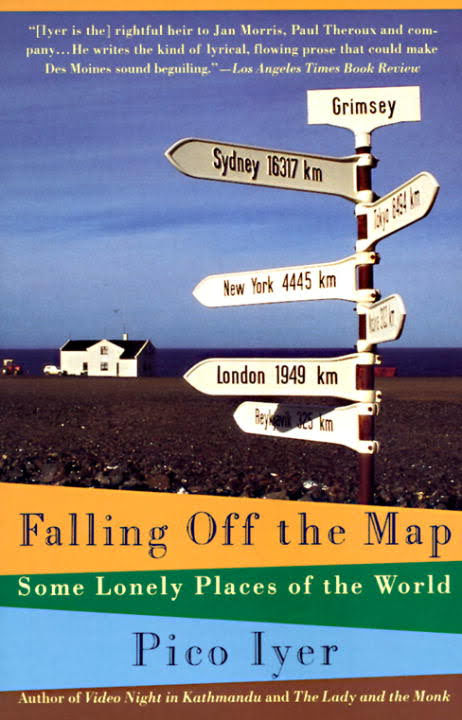 "Everyone is a Wordsworth in certain moods, and every traveler seeks out places that every traveler has missed."
Take a trip through the world's loneliest and most eccentric places. From Iceland to Bhutan to Argentina, Iyer remains both uncannily observant and hilarious.
21. Fear and Loathing in Las Vegas, Hunter S. Thompson
Fear and Loathing in Las Vegas Check on Amazon
This rollicking tale of a long weekend road trip chronicles the adventures of two American men who embark on a drug-soaked, brain-addled adventure in Las Vegas.
Regarded as one of the strangest journeys ever undertaken, Fear and Loathing In Las Vegas is a wild torpedo ride through some of the weirdest scenes in both American fact and fiction.
Did I miss out on any of your favourites as the best travel books? Add it in the comments section below.