Best Places To Visit In Punjab:-
Keep Calm and live on; said no Punjabi ever!
Punjab: Sheraan Di Koum Punjabi.!! (Punjabis are the tigers!)
Most of the readers would agree if I say that Punjabis are the best and the most kind-hearted people. Being a Punjabi, I know every in and out of Punjab and the Punjabi culture. Punjab, also known as 'The land of five rivers', lies in the north-western part of India. It is a fertile land and it is ranked amongst the most ancient civilizations in the world.
Punjab is world-famous for its religious diversity as many religious movements were initiated there. Also, it is the destination for many religious monuments, temples, and gurudwaras. Punjab is bestowed with the beauty of nature along with a rich culture that India and Indians carry their pride in. Right from spirituality to commercialization, Punjab always leaves us enthralled in every way possible.
True travelers who wish to witness the true beauty and essence of Punjab, must take a circuit! There are various places to visit in Punjab and they are just perfect to add to the itinerary of the travelers. Experiencing the king-size life of Gabrus & Mutiyaars and indulging in the richest traditional folk activities would be a treat for sure.
8 Must Visit Cities of Punjab
1. Amritsar
A land of patriotism, spirituality, bravery, and colorful culture, Amritsar tops the list when it comes to one of the best cities of Punjab. Home to Harmandir Sahib aka The Golden Temple, it is one of the most significant pilgrimage sites for the Sikhs. One can witness and experience the beauty of many famous monuments. The narrow — lanes of Amritsar are arrayed with shops selling colorful juttis (traditional Punjabi footwear), Punjabi suits, Phulkari Dupattas, and much more. A foodie just can't have enough of Bhature Chole, Amritsari Kulche, Butter Chicken, Lassi – and the list goes on! Famous places to visit in Amritsar are:
The Golden Temple
Durgiana Temple
Wagah Border
Partition Museum
Jallianwala Bagh
Gobindgarh Fort
Hall Bazar
Akal Takht
Tara Taran Sahib
Harike Wetland
Amritsar Haveli
Maharaja Ranjit Singh Museum
and many more
2. Chandigarh
Chandigarh is one of the most developed cities of Punjab. It is the capital of both Punjab and Haryana that makes it a Union Territory. The city is considered to be the 'best-planned city' of India. Plenty of Punjabi movies are shot in Chandigarh. That is why it is also called 'The City Beautiful'. Chandigarh is also a hub for many MNCs and other companies that makes it one of the top cities for career purposes. People would surely agree to this once they pay a visit to this amazing and beautiful city. Modernization has not at all destroyed the natural treasures of the holy land. Some top destinations in Chandigarh are:
The Rock Garden
Sukhna lake
Leisure Valley
Morni Hills
Sector-17 Market
Chandigarh Botanical Garden and Nature Park
Timber Trail
International Dolls Museum
Butterfly Park
Elante Mall
Chhatbir Zoo
and many more
3. Jalandhar
Jalandhar, a city that is closest to my heart, is the land that boasts of a rich history. It is also famous for sports goods and beautiful eye-catching views. This ancient part of the world is also mentioned in the epic Mahabharata. It has a lot to case in terms of historical importance, religious significance, and entertainment. Here are the top attractions when you are in Jalandhar:
Devi Talab Temple
Wonderland Theme Park
St. Mary's Cathedral Church
Model Town
Jalandhar Haveli
Shaheed-E-Azam Sardar Bhagat Singh Museum
Company Bagh
Prithvi's Planet
Niku Park
Rangla Punjab Haveli
Pushpa Gujral Science City
and many more
4. Pathankot
Pathankot's geographical location gains importance as it is the meeting point of Jammu & Kashmir (J&K), Punjab, and Himachal Pradesh. It is also the land full of patriotism as it is also a land for the Indian Air Force and the Indian Army. Pathankot's west side shares an international border with Pakistan. The scenic beauty of this beautiful place and its rich history makes it a popular tourist destination. Here are some of the leading tourist attractions of Pathankot:
Mukteshwar Temple
Ashapurni Mandir
Nurpur Fort
Kali Mata Mandir
Novelty Mall
Hydraulic Research Station
City Center Mall
Shani Dev Mandir
Nagni Temple
Ranjit Sagar Dam
Kathgarh Temple
and many more
5. Mohali
Mohali, Chandigarh, and Panchkula altogether is termed as Tri-City. It is yet another beautiful city of Punjab. The city is also known as SAS Nagar as it acquired its name after Guru Gobind Singh's eldest son Sahibzada Ajit Singh. Retaining its ancient heritage, Mohali is also home to a good number of IT industries and hence there are a number of opportunities too. Few lovely tourist attractions in Mohali include:
Rose Garden
Mansa Devi Temple
Rock garden
Mataur Lake
Sukhna Wildlife Sanctuary
Gurudwara Nada Sahib
Punjab Cricket Association Stadium
Fateh Burj
Thunder Zone Amusement Park
Chhatbir Zoo
Silvi Park
and many more
6. Kapurthala
Kapurthala is another beautiful and excellent city with mesmerizing architecture and breathtaking gardens. The city, earlier referred to as 'Paris of Punjab', is such a scenic beauty. It was here in Kapurthala that Shri Guru Nanak Dev Ji attained enlightenment in the year 1499. Kapurthala's historical significance, beautiful architecture, scenic landscape, and spectacular monuments make it a wonderful tourist destination. Some of the important tourist attractions in Kapurthala are:
Jagjit Club
The Jagjit Palace
Kanjli Wetland
Panj Mandir
Moorish Mosque
Elysee Palace
Panch Mandir
Shalimar Gardens
State Gurudwara
Shri Satya Narayan Mandir
Nihal Palace
and many more
7. Bhatinda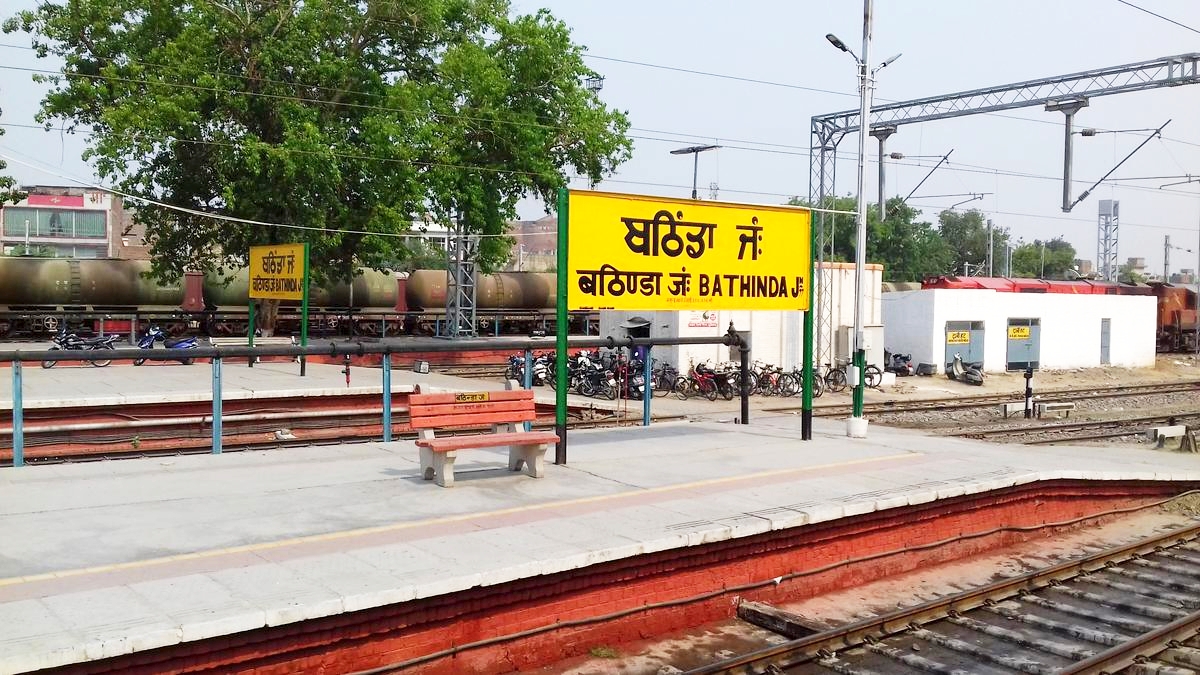 Bhatinda lies amongst the ancient cities of Punjab. There are monuments from 3000 BC that are now located in Bhatinda. It is very famous for its historical associations. This is the land where Shri Guru Gobind Singh Ji challenged and fought the Mughals with all the courage and bravery. An ancient yet beautiful place with a sense of history, Bhatinda is a yet another 'must-visit' city of Punjab. Some of the most famous places to explore in Bhatinda are:
Bhatinda Fort
Bhatinda Lake
Rose Garden
Lakhi Jungle
Bhatinda Zoological Park
Bir Talab Zoo
Qila Mubarak
Takht Shri Damdama Sahib
Gurudwara Haji Ratan
Chetak Park
Mazoor of Peer Haji Ratan
and many more
8. Patiala
The princely state Patiala is famously referred to as the 'City of Newspapers'. It has some of the best architecture that reflects the glorious past of the city. It is the 4th largest city of Punjab and the administrative capital of the Patiala district. Patiala is a beautiful blend of Punjabi, Rajput, and Mughal cultures. Rich in culture, of course, this city remains world-famous for its traditional Patiala shahi turban (a religious headgear for the Sikhs), Paranda (a tasseled tag for braiding long hair), Jutti (traditional Punjabi footwear), Patiala Salwar (female trousers of Punjabi suit), and Patiala Peg (a measure of liquor). Following are the top attractions in Patiala:
Gurudwara Dukh Nivaran Sahib
Moti Bagh Palace
Qila Mubarak Complex
Sheesh Mahal
Kali Temple
Darbar Hall
Bir Moti Bagh Sanctuary
Baradari Garden
Deer Park
Lachman Jhoola
Banur
and many more
Must Visit: Punjab!
Punjab and Punjabis are the heart of India. The state is all about good food, open-hearted people, cheerful ambiance, rich culture, etc. All these cities offer a different flavor of Punjab altogether. With so many awesome places to visit in Punjab, all my readers would surely be excited for an escape to this stunning and heart-warming state. Let's hope that this new year 2020 brings some good energies and the pandemic comes to an end. To those who seek a hassle-free time, do plan a vacation to Punjab and have a great time!
Book Now – Click Here
Life is traveling new places, learning new things, and exploring!